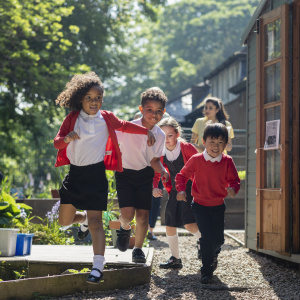 It's summer, and before we rush off to find some sunshine, it's time to thank everyone who has taken part in our events so far this year. We have a really great programme for the rest of 2023, so please take part!
It's been fantastic to see so many members and guests at our Insight forums, including Insight leaders from many of our new members – Card Factory, City & Guilds, General Mills, Google, Nomad Foods, Pets at Home, Rathbones, Sky and World Vision.
Members who missed our Insight forums in July can now access new videos or 1-page summaries in our online library on all the topics we discussed:
Please click here for more on Insight strategy, defining an Insight-driven organisation, and Insight team purpose; and here for AI's implications for Insight management.
Time for some changes...
Registration is now open for our next Insight forums, and we have some exciting changes to announce.
In September, October and November our online forums will run from 3pm-4.30pm (UK) / 9am–10.30am US central time so that our UK and US members can meet at the same forums.
The first of these, on Wed 13th Sept, will provide another opportunity to discuss AI's implications for Insight management, plus an interview with Lori Kaplan, VP Audience Insights at National Public Radio of America.
In November we will also run in person forums in Manchester and London, and we have a new venue in London – the Royal Society on Carlton House Terrace. The rooms look amazing so please register asap if you'd like to join us!
Please click here to register for places at any of our Insight forums.
Book your training now!
September also sees the return of our Transforming Insight programme of workshops, masterclasses, mentoring and coaching, as well as our Transforming Insight podcast.
Please consider booking your training now for the rest of the year, especially if you're interested in our online open workshops on commercial thinking, consultancy & detective skills, influencing skills and knowledge farming. These all take place in September and early October.
You can contact us at info@insight-management.org if you have any questions, any time, and we hope you all enjoy a fantastic summer!
James & the IMA team