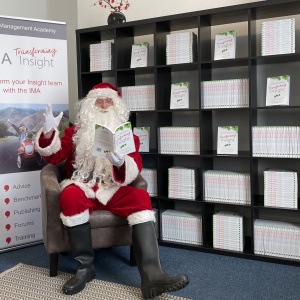 A massive thank you to all the Insight leaders who have taken part in our forums and all the Insight professionals who have participated in our workshops in 2021!
We are so grateful for all the contributions to our best practice discussions and we hope that you have found them as enjoyable, stimulating and useful as we have.
With your support this year...
We have run 11 Insight forums, with 161 corporate Insight leaders representing 106 major organisations
Facilitated 27 Transforming Insight programme open workshops with 269 participants
Organised 74 Insight team development sessions for 34 separate companies... and too many researchers and analysts to count!
A huge thank you to everyone involved.
Register now for 2022!
We have published a list of 15 Insight forums and 24 Transforming Insight programme open workshops for 2022, and registration is now open for the January term. If you lead the Insight team at one of our member companies then you'll receive your own invitation as part of the membership you have paid for, but we will also have a number of free guest places available at each forum if you would like to register your interest.
The full list of Insight forums and Transforming Insight programme workshops can be found on our website.
What are you reading this Christmas?
And finally, if you don't already own a copy of our book, Transforming Insight: the 42 secrets of successful corporate Insight teams, you can order them here.
However, if you would like 6 copies or more for your team then we can give you a 33% discount if you email info@insight-management.org.
On behalf of Dee, Emma, Jane, Julia, Lisa, Tim and all who work with the IMA I would like to wish you a very peaceful Christmas and a really exciting new year!
James Wycherley
Chief Executive, IMA