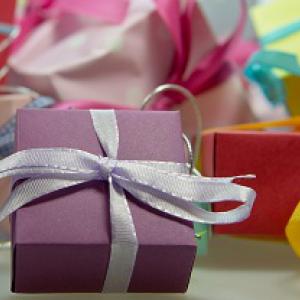 Guest Post from Caroline Florence, The Insight Narrator, 12/6/2015
A presentation, article or results that fail to meet the audience's expectations can be really frustrating and can be a sure-fire way to make people disengage from your content.
If you say one thing and deliver another, it makes people feel that you don't value their time.
However, if you manage their expectations and meet these through your content delivery, they'll trust you enough to listen to what you have to say.
Why managing expectations matters
Managing expectations is a crucial part of developing a healthy B2B relationship and isn't restricted to verbal communications.
If you want to build connections with your written content, you also need to manage the expectations of your readers.
People are creatures of habit and don't like surprises. Outlining what your readers can expect from the outset means that your audience will be more comfortable and will avoid making assumptions that could lead to disappointment.  
Things to consider:
What has your reader requested and have you understood why this is what they expect?
What are they already used to and how will you explain any changes to the status quo?
What do you like to know when consuming content and why might your readers also appreciate the same information?
Effective management of expectations
What can you do to manage your audience's expectations effectively?
1. Don't assume that your readers have been sitting around waiting for your content, even if it's something they've requested. Spell out why you're sending them the content and why they will find it useful. 
2. Demonstrate that you value their time by spelling out how long it will take them to read and how soon they should read it.
3. Don't assume that they will be able to fill in any gaps for themselves. If they need to do something with your content, you need to spell it out to them. Show them how 2 + 2 = 4 rather than assume that they will work it out for themselves.
4. Seek feedback from your audience so that you can manage their expectations more effectively in the future. Ask them if the content lived up to their expectations, what was missing and what was a nice surprise. Add feedback to your audience profiles so that you can refer to this next time.
Some quick tips
If you know the reader and are sending the content to them directly, aim to manage their expectations in the body of the email as well as the content.
If the content is strategically important and / or has been requested by the reader, try to have a brief telephone conversation first to manage their expectations, before confirming the details in the body of the email to which the document is attached.
If the content is promotional and for a wider audience, manage their expectations in the first paragraph (e.g. 'This 15 page guide will tell you the three key things you need to know about X to enable you to do Y').
A free gift…
Are you a business executive, manager or leader who wants to improve your cut-through and impact with colleagues, stakeholders and clients?
Do you want to hone your existing content skills by accessing high-impact tools and techniques that you can apply straight away?
Download the first chapter of 'Content that CLICKS: How to create great content in 20 steps' FREE of charge.