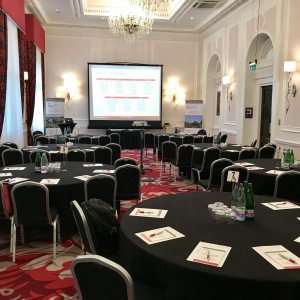 Together again in London and Manchester! For the first time in over a year the IMA's Insight forum will return to London and Manchester this June, allowing senior corporate Insight leaders to meet and share ideas.
There will be no suppliers present, only client-side Insight leaders.
Manchester Insight forum: Wednesday 23rd June, Midland Hotel - this will be the first face-to-face forum of 2021
London Insight forum: Wednesday 30th June, Amba Hotel Charing Cross - this will be the 61st Insight forum to be held in London
The main topic at both events will be Transforming Insight after the lockdown: what have been the main challenges and opportunities for Insight teams since the coronavirus pandemic began, and how have senior Insight leaders responded?
These will also be the first face-to-face Insight forums since the IMA published James Wycherley's new book, Transforming Insight: the 42 secrets of successful corporate Insight teams and James will provide a summary of the book as an introduction to the forums, followed by table discussions and plenary sessions on key topics.
Whilst some IMA members cannot wait to get together again at face-to-face events, we also recognise that the first business meetings for over 12m might feel like an odd experience for many. We will therefore start later (10am) and finish earlier (4pm) to allow participants to avoid the busiest times on public transport, and there will also be reduced seating capacity if the government recommends social distancing in June.
Tier 1 and Tier members have received a persoanl invitation, but please contact us if your organisation is not a member but you would like to join us.