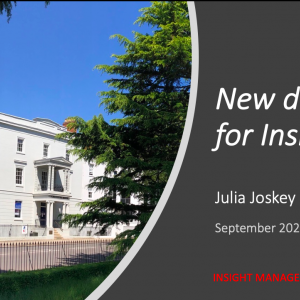 In September 2021 the Insight forum met online and in person in London and considered the key opportunities and challenges for members as we seek to lead Insight into the future.
If you work for an IMA member organisation and you have a licence to access member content you can now watch recordings of two of the Academy's presentations from these meetings.
In the first, Julia Joskey, explores the role that Insight can play in helping our organisations to extract value from their investment in new data and analytics.
[coming soon]