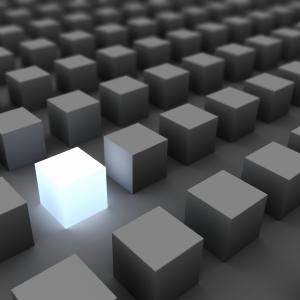 James Wycherley, May 2016
Rating
Recommended. This book is ideal for anyone who enjoys thinking about business strategy, and likes to reflect on the fundamental principles that help to explain the success of some organisations and the failure of others.
It's quite a long book, but you probably don't need to read it all to grasp the key messages. And there are excellent summaries in each section and a really impressive list of case studies involving lots of household names and products, which help to make it an easy read.
In a nutshell
The authors, Richard Koch and Greg Lockwood, have spent their professional lives investing in companies, and searching for "simple, elementary, elegant and parsimonious principles that will help individuals create great businesses".
They have come to the conclusion that nearly all the great corporate success stories from 1900 onwards are stories of simplifying.
From Henry Ford to the McDonald brothers and from Steve Jobs to James Dyson, the great entrepreneurs and business leaders have found ways of arranging every element of their organisation around a very simple, straightforward idea. They've stripped back the business models of established providers and have focused relentlessly on delivering the aspect that has really mattered in that market.
According to Koch and Lockwood, closer examination reveals that all successful businesses are in one of two distinct categories – 'price simplifiers' or 'proposition simplifiers'.
Price simplifiers
Price simplifiers, such as Henry Ford, McDonalds, IKEA and Southwest Airlines, have found ways to make a product or service available to consumers at a vastly reduced price from the one that was charged before they transformed their market. The top simplifiers have often been able to reduce the price by 50-90%, and this has caused the market for that product to grow exponentially.
Cars, air travel and restaurant meals had all been expensive until a company found a way of providing those services at prices that many more people could afford. Many good Internet businesses fall into the 'price simplifier' category.
Proposition simplifiers
However, other great companies owe their success to a very different type of simplification strategy. Proposition simplifiers have organised their production, operation and sales around the premise that they could simplify the user experience, turning something that had been a hard slog into an easy, sometimes delightful experience. 
Consider how Steve Jobs masterminded a succession of Apple products - from the Macintosh personal computer through to iPods, iPhones and iPads. All of these devices were far easier to use than the industry standards they replaced; all greatly expanded the range of activities available to the user; and their design was 'elegant, playful and intuitive' – they became a joy to use.
More recently, companies such as Spotify, Airbnb and Uber have transformed their markets in the same way. Each has identified a key benefit that consumers want, and then engineered their business model so that they could deliver it in a way that made it incredibly simple and satisfying for customers to use.
Key insight applications
Why is the IMA recommending Insight professionals to read an important book on corporate strategy?
There are three reasons:
1). No client-side Insight team can successfully influence its organisation without an excellent understanding of its company's position in its market. Whether you accept the key premise of 'Simplify' or not, spending time reading the book is really worthwhile, because it forces you to think about your own company's strategy. We believe that this is critical to developing an appropriate Insight strategy. This book will be a good compliment to the IMA's next two best practice reports, 'Insight and Mapping the Battlefield' and 'Insight Strategy & Planning'.
2). All Insight teams need to have an opinion. They need to take the knowledge they have about consumers and markets and apply it to business issues. Knowing which principles have underpinned strategies for other successful brands is a great place to start when thinking of ideas for your own company.
3). The IMA's first report in 2003 encouraged Insight leaders to "think like a CEO". Its premise was that an Insight team is a miniature company that needs to focus on its suppliers (e.g. market research agencies); its production (of new insights); managing its key asset (accumulated knowledge); and its future means of production (its people, processes and IT). Above all, it needs to think about its market (the stakeholders whose decisions it is trying to influence) and the best way to persuade them to buy what it has to sell.
'Simplify' builds on this theme. It helps us to understand which type of CEO we want to think like and how we can focus our Insight teams' efforts on delivering the big things brilliantly to our organisation's decision makers. I'd encourage any Insight professional to read it.