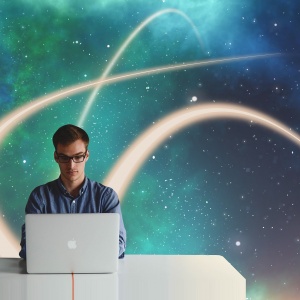 There is no point in generating insight unless your organisation takes note of it and uses it to make better decisions. But how much time does your Insight team spend doing research or analysis relative to the effort it puts into improving its insight communication?
This week the Insight Management Academy is finalising its best practice research on one key aspect of insight communication - the way we use visual techniques to tell stories - and Julia Joskey has reviewed a key book on the subject, Storytelling with Data, written by Cole Nussbaumer Knaflic.
Why should you read it?
This book is a succinct 'how to' book about visualising data and communicating your key messages effectively, and it is strongly recommended.
Nussbaumer Knaflic has a strong personal visualisation style and she reveals her approach step by step.
This is essential reading for anyone who needs to use quantitative information to inform and influence others - whether this involves translating their own analysis, or perhaps pulling out the key messages from other people's analysis or research findings.
According to the author, the book is 'written for anyone who needs to communicate something to someone using data.'
What's the key message?
Data visualisation – and communicating with data in general – sits at the intersection of science and art.
There's certainly some science to it, including best practices and guidelines to follow. There's also an artistic component.
Crucially, the artistry is involved in making the information easier for your audience to understand.
Here are some of the key concepts that are covered in the book:
Understand the context. You need to understand the importance of knowing your audience, your key messages, and how you'll communicate them. The author introduces some initial storytelling tools, including the '3 minute story' and the 'Big Idea'. The '3 minute story' is your elevator pitch - if you only had three minutes to tell your audience what they need to know, what would you say? The 'Big Idea' condenses the 'so what' into a single sentence. Being clear on these important elements right from the start makes it much easier to build your communication. 

The author al

so discusses the concept of 'storyboarding' – a visual outline of the content you plan to create. Specifically, she recommends using this to gain upfront acceptance from your client or stakeholder.

Keep it simple. Choose an appropriate visual display and eliminate clutter. The right chart to use is always the one that is easiest for your audience to read. The benefits of simple types of visual displays are discussed, including simple text, bar charts, line charts, tables, heat maps and scatterplots. A few to be avoided include anything 3D, pie charts, donuts and secondary y-axes. 

Whenever you put information in front of your audience, you're creating 'cognitive load' and asking them to use their brain power to process that information. Visual clutter creates excessive cognitive load that can hinder the transmission of your message. Gestalt principles of visual perception are leveraged to demonstrate how to identify and eliminate unnecessary clutter. This will ensure that your data stands out more.

Focus your audience's attention and think like a designer. The author demonstrates how to leverage pre-attentive attributes such as size, colour and position on the page as visual clues that signal what's important. Without such clues, the audience is left to process all of the information we put in front of them. 

The fundamentals of good design can be learnt by anyone and applied to data visualisations. There are some top tips, including effective ways of highlighting the important items; eliminating distractions; creating a clear visual hierarchy of information; using labelling well; and leveraging white space.

Bring it all together and tell a story. Stories have the power of captivating us and staying with us in ways that facts alone can't. They lend structure. Give your visualisation a structure with a beginning, middle and end. Frame the question, provide the answers, and end with a call to action. Think about your audience when you build the narrative flow: do you need to establish credibility; or do you need them to make a decision or take an action? By making your important data relevant to the audience, it becomes a pivotal point in the story. No longer will you just show data – instead, you'll tell a story with data.
What can Insight teams learn from it?
For Insight professionals, many of the ideas and concepts explored in this book aren't new.
But here are the challenges:
Are we actually applying this knowledge consistently?
Does every data visualisation we produce meet these high standards?
Are we making it as easy as possible for our audience to understand our key messages?
This book pulls together many elements of data visualisation best practice and is quick and easy to read. It's a valuable refresher for experienced Insight professionals, and a great place to start for beginners.
For those with a responsibility for Insight teams, it's a valuable resource for building storytelling with data competency within your team or organisation. Some individuals will have more interest and a more natural aptitude than others. This book can help them to become experts and then support other team members.
If you're looking to improve the effectiveness and consistency of your team's communications or are considering branding your output, this book can provide a framework for your own best practice rulebook or set of 'brand guidelines'.
How can I learn more?
The Insight Management Forum will meet at the Amba Hotel, Charing Cross, on Wednesday 14th September to discuss Insight Visualisation. If your company is already a member of the IM Forum then your Insight Director will already have been invited to this all day event. If your company is not yet a member but you would be interested in joining us, then please email info@insight-management.org to register your interest.
If you would like to learn more about the Insight Management Forum please click here. The IMA also provides training on Insight Communication which it can tailor to the needs to your team.