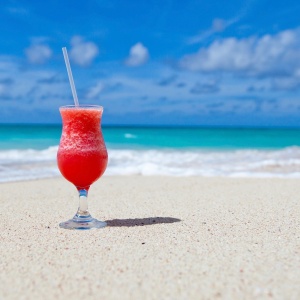 Summer is a great time to catch up on some reading. The IMA team share their top picks for your reading list.
James Wycherley recommends How Brands Grow by Byron Sharp
How Brands Grow is a forensic analysis of what really works and doesn't work in marketing, as measured by changes in brand and product sales over the last few decades. Byron Sharp's analysis challenges a whole series of long-held assumptions: is differentiating your brand actually vital to success? Do loyalty metrics measure brand strength or just brand size? Is customer retention actually cheaper than customer acquisition?
The IMA's mission is to promote best practice in Insight effectiveness rather than marketing, but many of our members are heavily engaged in research and analysis to support marketing decisions, so it's well worth a read. And there's nothing like a bit of contrarian thinking and creative analysis to refresh your brain over the summer holidays!
Sally Webb recommends The Diagrams Book by Kevin Duncan
Have you noticed how high-flying consultants think visually, sketching on a scrap of paper or a flip chart to share their thinking? And at the other end of the spectrum, we still see 50-page presentations in the insight world that no-one has the time or appetite for nowadays. If only you could find a way of simplifying and crystallising those killer insights. They are far more likely to stick and to be passed on if you can find a simple, visual way of encapsulating them.
This book is a concise source of inspiration for visual thinking and visual sharing. Including but going beyond the traditional 4 box matrix and the Venn diagram, it shows working examples, ranging from the so what? cycle of questions to the motivational clothes line, via pyramids, wedges and flow diagrams.
Steve Wills recommends Black Box Thinking by Matthew Syed
This is a truly inspirational book. It is about the power of marginal gains – how constantly identifying and making small improvements leads to organisations and teams that progressively just get better and better. But it is also about how we have to change our approach to failure – not automatically trying to lay blame for failure, but recognising that nothing is ever perfect and if we simply face up to dealing with each problem as it arises, without blame, then we can achieve so much more than we currently do.
As its title suggests, it bases much on what we can learn from the airline industry – one of the safest in the world. It has lessons for life and for insight.
Jane Woolley recommends The Wisdom of Teams by Katzenbach and Smith
Katzenbach and Smith suggest that many groups which call themselves teams are not 'real teams' as they would define them. And they believe that this can have a negative impact on a group's performance. They identify that working as a 'true' team is the key to delivering high performance. And go on to describe 7 characteristics of a 'true' team.  Is the average Insight team a 'true' team or a team in name only? There are hard-hitting implications for Insight teams and Insight leaders here. In particular, they challenge the almost universal practice of focusing on individuals' performance rather than on the team's performance.
Julia Joskey recommends The Network Always Wins by Peter Hinssen
In this thought provoking book, Peter Hinssen describes how the change we're seeing in the world is not driven, as many assume, by the unfolding digital revolution, but rather by an ever-increasing connectivity. This book is about networks. Information is flowing through networks with greater intensity, markets are disappearing, becoming networks of information with the customer at their heart. He argues that organisations should align their strategy, culture and processes to these new networks. This requires not only a 'digital' but also a 'human transformation'. I believe that Insight teams have a key role to play here.
If you have another 5 minutes…
Here at the IMA it's not all work and no play! We also have a few recommended 'non-work' reads for you.
A Prayer for Owen Meany by John Irving
Jane says "Chronicles the life of fictional character, Owen Meany, who believes that his life is pre-destined by God to serve some important but as yet unknown purpose, as told through the eyes of his boyhood friend. The 'hide and seek in the wardrobe' and the 'being baby Jesus in the nativity' incidents made me choke with laughter. The ending, though, hits you right between the eyes."
Doctoring Data: How to Sort Out Medical Advice from Medical Nonsense by Malcolm Kendrick
Sally says "A humorous, irreverent review of medical journalism, of how the facts are frequently distorted to suit the story. Enjoy the witty tales and re-evaluate some of the scare stories you have picked up over the years. Have another glass of wine as you challenge your own views on what is good or bad for you. Then when you are back at work, apply some of his critical thinking to the potential myths and legends in your own industry or organisation."
My Name is Lucy Barton by Elisabeth Strout
Julia says "This book introduced me to the wonderful work of Elizabeth Strout. It is a beautiful and heart wrenching account of the relationship between a mother and daughter. A tale of how our formative experiences shape, and haunt, our future lives."