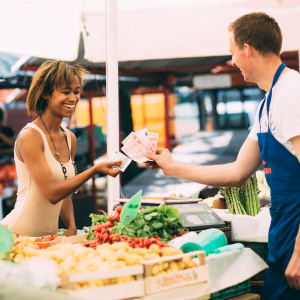 Why do companies invest in Insight?
Companies invest in Insight, Research and Analysis functions in order to improve their performance.
Along the way, Insight teams will hopefully uncover some fascinating facts about consumer behaviour and its drivers, and their observations will collectively produce a knowledge asset for the company.
But, however fascinating the work itself, the data, evidence, knowledge and understanding produced are only a means to an end. As corporate Insight professionals, we should never forget that our organisations only employ us so that they can improve their underlying performance.
Do Insight teams speak the language of Finance?
It stands to reason that an Insight team must become fluent in finance if it is going to converse effectively with other departments. It is very difficult to influence anyone if you are speaking a different language to them. An Insight team cannot expect to help its organisation achieve monetary outcomes unless it can view the customer and market issues it is investigating through a financial lens.
However, the reality is that most Insight professionals do not have sufficient focus on monetary outcomes or financial implications for their organisations. That's not meant to sound too critical; it's just that most of the time we are probably thinking about something else! Researchers tend to be obsessed with understanding consumers, analysts with finding technical solutions to problems. 
Bridging the gap
Unfortunately, these differing lenses can breed a disconnect between the aims of a company and the focus of an Insight team. 
We talk about customer satisfaction and brand metrics; the rest of the company talks about revenue and costs. 
This is dangerous.
It's one thing to set up your Insight team as the voice of the consumer, but if you focus on customers and markets to such an extent that you are blind to operational and financial issues, then you are unlikely to be in a great position to provide sustainable solutions to your company's problems.
In this report
This particular report has been written for any senior leader who would like their organisation to derive more commercial value from customer and market data, but is not sure how to develop their Insight function's capability to make that happen. It is of direct relevance to all Research and Analytics directors, as well as senior executives with overall responsibility for driving corporate performance.
This report answers 5 key questions:
What do we really mean by Insight commerciality?
How can I develop a commercial foundation for my Insight team?
What is the role of commercial valuation?
How can I apply commercial thinking to day-to-day Insight work?
How can we calculate a Return on Investment (ROI) for Insight?
Access to the report
If your organisation was a Forum or Network member of the IMA when this report was published then your Insight leader will receive a bound copy. Forum member employees who are signed in can also download the report from the link displayed below.
If your employer is not yet a member, the IMA is currently offering free corporate trials. Please contact us if you are interested.