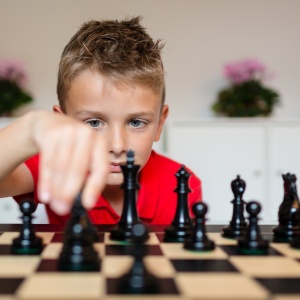 Who needs a strategy for Insight?
Customer and Market Insight has the potential to transform an organisation's performance.
It can identify hidden opportunities in the market, and increase a company's sales, customer growth and revenue far above the level it would otherwise achieve. It can also shine a light on potential threats, define tangible responses to them, and hence help to safeguard an organisation's very existence.
Spending on research and analysis tends to be small in relation to overall revenue and costs, so Customer Insight is capable of generating an enormous financial return on investment for an organisation. In a large company that can mean spending thousands to generate millions.
Seen through this lens, Insight, as a concept and as a corporate department, should be regarded as a key strategic asset for an organisation, whether it operates in the commercial sector, the not-for-profit sector, or the public sector. 
However, this sort of impact is only possible if Insight is set up to address the right business issues, in the right way, and with the right resources to then drive organisational change.
Is it difficult to develop an Insight strategy?
There is a widespread belief that developing an Insight strategy is a difficult thing to do, and that the benefits of having one would not outweigh the pain of producing it. Where would you even start? What would it look like? How would you go about bringing the changes you want?
The IMA believes, that despite these perceived difficulties, it is possible and it is necessary.
As the potential for Insight to make a difference increases, and as the difficulties in making it make a difference rise, there is a critical need for organisations to define their strategy for Insight. This is very different from an activity plan; every research and analytics team has one of those! This is a top down assessment of how your company's performance could be improved with the systematic application of customer and market understanding, and what changes would have to be brought about to make this happen.
To put it another way, if you want your company's performance to be transformed by Insight, how does your company need to transform its Insight function?
In this report
Bearing in mind the views expressed in research, this report is set out to simplify the process by way of answering 5 key questions:
What do we really mean by Insight strategy?
How can I start to develop an Insight strategy for my organisation?
How ambitious should our organisation's Insight strategy be?
How could we translate a vision into practical options and recommendations?
How would we turn the recommendations we develop into reality?
Download your copy to make a start today on transforming your Insight function into a key strategic asset for your organisation.
Access to the report
If your organisation was a member of the Insight Forum or Insight Network when this report was published then your Insight leader will receive a bound copy. Insight Forum members who are signed in can also download the report from the link displayed below.
If your employer is not yet a member, the IMA is currently offering free corporate trials. Please contact us if you are interested.