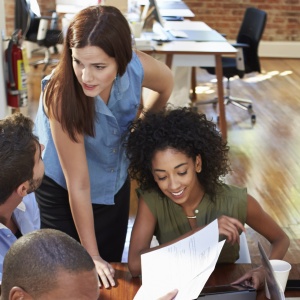 Most large organisations say that they would like to have a best in class Insight function.
But what does that look like, and how do we know at what level our Insight function is performing?
These are key questions for both senior executives and Insight leaders given how many organisations nowadays are relying on the application of insight to provide competitive advantage.
When it comes to Insight people, an effective Insight team has to have a great leader, and a strong team with a wide and growing skillset.
The IMA's research identifies the following key leadership and team challenges which an organisation needs to overcome to maximise performance:
The Insight leader's ability to juggle the requirements of their role – particularly if they enjoy some aspects more than others;
The Insight team's ability to continue to perform to a high standard when a great leader leaves;
The various barriers and costs which deter individuals from working well together and which can result in a failure to exploit the team's full potential;
The need to tackle the performance development of the Insight function as a whole, not just of the individuals in it.
This report shows you how to work through these challenges, get an idea of best practice, and understand how to go about achieving it.
As far as we know, it is the world's first report focusing on leadership and teamwork in an Insight context, so we hope that it draws attention to some vital, but not always obvious, aspects of an Insight function's performance.
Access to the report
If your organisation is a member of the Insight Forum and you are signed in, you will be able to download the report from the link displayed below.
If your organisation is not an Insight Forum member and you are interested in this report, you can purchase the report via Amazon by clicking here.
If your organisation is a member of the Insight Network you can purchase the report for £195 instead of £595 - please contact us if you are interested.