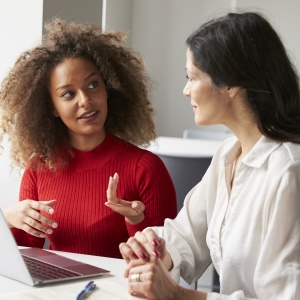 Insight must influence decision makers if it is to be effective.  There is no point generating insight if it does not influence decisions. 
The IMA believes that Insight teams exist to identify value and drive change.
Insight only delivers value if it leads to action i.e. if it affects decisions made by the organisation.  For this to happen, decision makers must understand the relevant insight and be motivated to apply it.  This in turn means that the insight must be skilfully communicated and that the decision maker must be successfully influenced by the communicator.  
In an ideal world, Insight teams would be so embedded and trusted by decision makers that they would be automatically consulted before every big decision.  But the reality for most Insight teams is very different to this. 
The sorts of challenges which undermine the influence of Insight teams fall broadly into the following three categories:
The realities of the decision makers' world – senior decision makers are working ever longer hours, having to sift through ever increasing amounts of information and changing roles ever more frequently. In this environment many senior executives default to consulting trusted advisers from other departments, or making decisions unduly influenced by their own, sometimes narrow, experience. Ironically, Insight teams often lack insight into what it's like to be a senior decision maker, how they go about making key decisions, and how it feels to have to do so.
Positioning of the Insight team – the Insight team would like to see themselves as internal consultants to decision makers, but often this is at odds with decision makers' presumptions about the role of the Insight team.  A senior executive who sees an Insight team as just the providers of facts and figures drawn from research and analysis is unlikely to engage them at the very start of major initiatives and consult them about the strategic issue itself.
Skills & behaviours of the Insight team – in the IMA's experience, Insight team members often do not really know what they should do to persuade decision makers to seek their advice when making a big decision. 
So how can an Insight team go about overcoming these challenges and gain influence with decision makers so that insight successfully drives change?
This 66-page report written by Jane Woolley and James Wycherley looks in detail at how Insight teams can make this happen.
Access to the report
If your organisation is a member of the Insight Forum and you are signed in, you will be able to download the report from the link displayed below.
If your organisation is a member of the Insight Network then contact us and we will let you buy the report for less than 50% of the published price.
If your organisation is not yet a member of the Insight Forum or the Insight Network, then you can purchase the report via Amazon by clicking here or contact us regarding a free corporate membership trial.