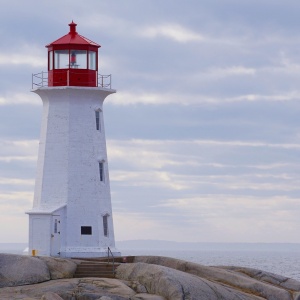 An Insight team looks outwards to an organisation's customers and market, and shines a light on issues of importance.
In stormy weather, it is there to pinpoint rocks upon which the organisation may become ship-wrecked, and competitor companies with which the organisation might collide.
Many Insight teams pride themselves on their ability to understand customer behaviour and its drivers. They have developed a powerful light to shine upon market issues, and they aspire to serve as a lighthouse, a beacon to guide their organisation as it navigates the market.
However, a lighthouse helps nobody if it is not in a position to be seen.
Positioned inland, or hidden by cliffs, its light cannot help shipping. Likewise, there is little point in building an Insight capability to identify issues and guide management teams along the best route, if your Insight team and its role is not well-positioned within your company.
Effective Insight teams succeed in identifying and occupying an optimal position in the minds and processes of the wider organisation.
This report lays out how they achieve putting Insight at the heart of the organisation and answers the following questions:
What is Insight positioning?

What are the challenges of Insight positioning?
How can we improve the positioning of an Insight function?
Access to the report
If your organisation is a member of the Insight Forum and you are signed in, you will be able to download the report from the link displayed below. 
If your organisation was a member of the Insight Network when this report was published, your Insight leader will have received a bound copy, or if your employer has become a member mor recently, you can buy a a copy for less than half price - please contact us.
If your organisation is not a member and you are interested in this report, you can purchase the report via Amazon by clicking here. Or alternatively, please contact us regarding a free 100 day corporate membership trial.