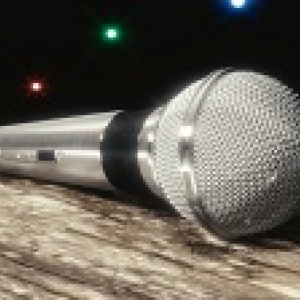 Book review by Sally Webb, July 2016
Rating
Recommended.
This book of top tips for preparing and delivering presentations is ideal for anyone looking for inspiration in this area.
It will help you to communicate more effectively whether you're presenting or public speaking; whether it's an area in which you don't yet have a lot of experience; or whether you're looking for a 'refresher' or some new ideas.
In a nutshell
Most people will be aware of TED talks – inspirational talks on 'ideas worth sharing' that are watched by millions of viewers on YouTube.
Speakers are allocated just 18 minutes to share their ideas, with a backdrop of a few visuals.
This book is a guide to delivering such a talk, written by Chris Anderson, TED's President and Head Curator.
It succinctly covers all aspects of public speaking and communicating, from content design to preparation and delivery, so it's a useful reference for Insight teams that are preparing presentations and talks.
Chris says that the vital starting point for any powerful talk or presentation is to have an idea worth sharing:
You need to identify and clarify your primary idea or message, and focus on making this as engaging as possible. Think of your presentation or talk in terms of a journey of discovery that you and your audience will take together.
You should aim to take this idea and rebuild it vividly and memorably in the mind of your audience. Structure a plan or backbone (which Chris calls a throughline):
Have an engaging introduction that grabs their attention.
Provide the context to show why your idea matters and share your main concepts.
Show their implications and ideally close with a call to action.
There isn't a universal formula for public speaking, but there are guidelines that will help you to become skilled in presentation literacy - a great asset in any career.
Five essential tools
He then shares five essential tools that you can mix and match to help build ideas in the minds of your audience:
Connect 

– You need effective human connection to enable you to share an idea. One way of doing this is making eye contact with a few key audience members to help you to connect with them and convey confidence.

Narrate – The most memorable TED talks are anchored around storytelling. This also helps you to connect, as people inherently like to hear and share a good story. The TED guide to storytelling includes basing your story on a character, or protagonist. You then build tension, curiosity or intrigue before ending your story with a satisfying resolution, followed by your actionable insights.
Explain – You probably know a lot about your topic compared with your audience, so you'll need to overcome the 'curse of knowledge', in order to communicate effectively. You need to check any assumptions you might have about what they already know and try to put yourself in their shoes. What examples or metaphors might help you to explain your idea better?
Persuade – TED talks are about ideas worth sharing, rather than just sharing information. Their whole purpose is to persuade others about a new idea, or a new way of looking at things, with the aim of making a difference. The key is to appeal to people's emotions - and the book outlines some different ways of doing this.
Reveal – Use visuals or demonstrations to help your audience to visualise what you're talking about and to make it memorable.
The book then focuses on preparation: firstly, your visuals and then your scripting. Chris advises public speakers to rehearse out loud repeatedly, preferably in front of people who can give honest feedback. He suggests ways of ensuring a powerful 'open and close' for your talk. These need to be word perfect, as they're the most important elements in terms of ensuring that you make the right impact.
Finally, there's a section on tips on public speaking – how to dress, and the importance of body language as well as your voice and your delivery.
Key insight applications
Although primarily focused on public speaking rather than presenting, most of the tools and approaches outlined in this book provide helpful options and advice when preparing and delivering insight presentations.
Condense. The first very powerful insight application is that less is more. TED talks are restricted to 18 minutes because this is a good length for people's typical attention span. So try to avoid presentations of an hour or more: resist the temptation to share every little detail.
Engage. And in that shorter timeframe, try to convey one key engaging idea. Pause for thought before any presentation opportunity: is there a key message that you could share with impact, along with a call to action?
Interpret. Chris quotes Sir Ken Robinson, a renowned TED presenter, who recommends answering three questions: 'What?', 'So what?' and 'Now what?' This is extremely pertinent for Insight teams. Check your content – does it go far enough? Have you added sufficient context to explain the 'So what?' And have you thought through options and recommendations – 'Now what?' What action should your stakeholders take as a result of your insights?
Related materials
If you aren't familiar with TED Talks, check them out at TED.com.
Some interesting examples that are relevant to insight include David McCandless on Visualization and Hans Rosling on the best stats you've ever seen.
The next IM Forum event on Wednesday 14th September will focus on visualisation – a key aspect of presenting insight. This will be followed later in the autumn by the publication of an updated IMA report on 'Communicating Insight'. Watch this space for further information.