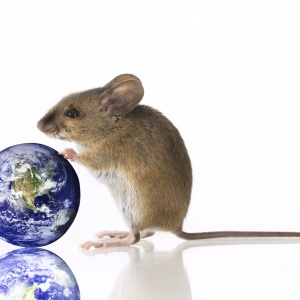 Over 90% of the data in the world was created during the last 2 years.
Every 2 days, we now create as much new information as was created before 2003.
Does the advent of Big Data, and all the sophisticated warehousing and analytics it requires, pose a great opportunity for Insight?
Or is it a big threat?
This is the question which the IMA posed at the June meeting of the Insight Management Forum.
Insight Generation
Let's start with the obvious area of impact – the way that Insight teams research facts, analyse information, and generate new insight.
Surely Big Data is a great new tool for this?
In many ways, it is.
Any new source of relevant data provides the potential to do new, exciting work.
And one of the fantastic things about the Big Data revolution is that it is providing organisations which may not have been particularly rich in customer data before with information they previously never dreamed of.
Any retailer who sells products online has a wealth of transactional data, and the ability to track individual customers' behaviour. Social media, call centre data, videos capturing buyer behaviour in-store, data showing movement around the country, or the relative size of markets at specific times of the day... the opportunities for new analysis are endless.
And the possibilities are just as exciting for companies that have always had lots of data. Big banks, mobile phone companies and utilities always had some black holes in their understanding of customer value, behaviour, attitudes or environment.
But as Insight professionals, we all know that more data has never automatically meant more insight.
The sheer volume of data now available makes it very easy for our teams to become passive consumers of information rather than active analysts of it.
The breadth of data and diversity of sources also makes it harder to generate one version of the truth, and to spot red herrings and fake news.
The complexity of some data – especially unstructured data – also demands very technical skills, which do not always go hand-in-hand with an Insight-mindset. If the balance of any team is skewed too far towards technical expertise and away from commercially-minded business problem solving, then it becomes harder for Insight to make any real difference to big decisions.
The Insight Roadmap
So far, we have only looked at Big Data through the lens of Insight Generation, just one of the 8 Territories defined on the IMA's Insight Roadmap.
There are also big implications for Insight Knowledge – how do you structure understanding, curate it and distil it if the number of pieces of research and analysis rises in line with the underlying data?
Insight Communication becomes more complex as well, because so much of the data now lends itself to analysis of very granular – often customer level – issues.
And the environment in which Insight leaders try to influence stakeholders also becomes more difficult. A noisy data environment can lead to decision-makers feeling overwhelmed and more in need of trusted advisers who can help them see the wood for the trees.
In September, the IMA will publish a detailed best practice report looking at Insight and Big Data, and we'll highlight a long list of opportunities which exist alongside the threats in each Territory of the Roadmap.
But it's worth calling out one more issue now which members of the Insight Management Forum discussed last week...
The IMA believe that the more data which an organisation collects, the more requirement it will have for people who can not only analyse the detail, but make sense of the whole.
People who can reflect on the new intelligence, sift through it for critical insights, and add them to everything they know already about customers' interactions with the organisation.
And then work closely with decision makers to apply that combined knowledge, create value for their companies, and in doing so make Insight make a difference.
Will that team be your Insight team?
If you have developed your Insight capability and positioned it correctly, then it's going to be a great time to be in Insight.
If you work in a client-side Insight team and you would like to receive 5 Minute Insights straight to your inbox, please click here to join the Insight Management Community – it's free!