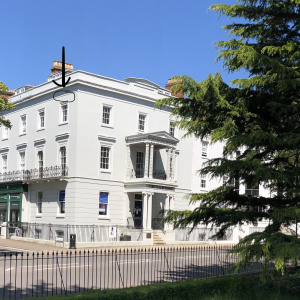 The IMA is the world's leading authority on transforming corporate Insight teams, and offers corporate membership options to suit all organisations.
Over 17,000 client-side Insight professionals in Europe, North America and Asia now receive our 5 Minute Insight emails every month. If you would like to join them, please register for our free Insight Community.
However, if your company really has the ambition to tranform its Insight team, we would be delighted to welcome you as corporate members. There are currently three options:
IMA annual membership (tier 1)
This is our full membership for organisations that want to invest in every aspect of Insight transformation.
Transforming Insight programme: 600 credits included, the equivalent of up to 30 places on our online workshops, or up to 20 hours of dedicated support which could include workshops just for your team, coaching, mentoring, consultancy or advanced Insight benchmarking
Insight forums: an invitation to all our forums for Insight leaders in London, Manchester and online
Regular advice: from the IMA's team of expert corporate Insight advisers
Online learning: up to 50 user licences to access the IMA's best practice guides
Capability benchmarking: Transforming Insight leader survey to assess your Insight team's current capability and prioritise team development
33% discount: on additional online workshop places, subject to availability
Annual subscription is £10799 +VAT
IMA annual membership (tier 2) 
This is our membership for organisations whose leaders want to meet each other at the face to face Insight forums but would rather pay separately for training and development.
Insight forums: an invitation to all our forums for Insight leaders in London, Manchester and online

Regular advice: from the IMA's team of expert corporate Insight advisers
Online learning: up to 15 user licences to access the IMA's best practice guides
Capability benchmarking: Transforming Insight leader survey to assess your Insight team's current capability and prioritise team development
33% discount: on additional online workshop places, subject to availability

Annual subscription is £4799 +VAT
IMA annual membership (tier 3)
This membership allows organisations based anywhere in the world to learn from the IMA's best practice and their Insight leaders to participate in online Insight forums
Insight forums: an invitation to all our online forums for Insight leaders, 9 per year
Regular advice: from the IMA's team of expert corporate Insight advisers
Online learning: up to 5 user licences to access the IMA's best practice guides
Capability benchmarking: Transforming Insight leader survey to assess your Insight team's current capability and prioritise team development
33% discount: on additional online workshop places, subject to availability
Annual subscription is £3,799 +VAT
Quick links
Please click here to subscribe now to the IMA's memberships online
Please click here if you would like to talk to us about our memberships and how they might help your Insight team
Please download the membership brochure below to share with your colleagues