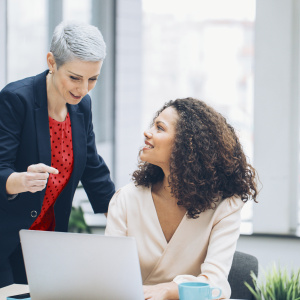 It is quite rare for the senior Insight professional in a large organisation to report to anyone who has a background in Insight, making an Insight leader's role rather lonely at times. All IMA corporate members are therefore provided with an expert Insight adviser who can offer support and encouragement.
The IMA believes that it's an Insight leader's primary responsibility to work on their Insight team rather than in it, and the most practical way to make that happen is to document and develop ideas in your own Insight playbook. We can provide a template, and help you to structure your thinking.
Your adviser will contact you at least once a term to see if there are challenges you would like to discuss, but they can also respond to your questions. 
If you have an Insight transformation challenge to which we don't know the answer, we'll always try to put you in touch with another IMA member in our Insight network who has faced the same issue.
If you complete the annual Transforming Insight leader survey to benchmark your team's capability, your adviser can also walk you through the results and signpost any team development that might be useful.
Please click here to review membership options
Please contact us for more information