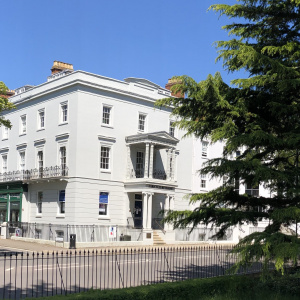 The Insight Management Academy is the world's leading authority on transforming corporate Insight teams.
We provide our members with inspiration and guidance with online learning, advice, forums, benchmarking and training.
The IMA was created when a group of senior research and analysis directors met in 2004 to define best practice in a new thing called Insight. A syndicated report was produced by Steve Wills and Sally Webb, and the term Insight management was coined to describe the wide range of activities found to be important if Insight was to make a difference in a progressive organisation.
The initial group of companies, which included Vodafone, Boots and Jaguar Landrover, also decided that they had learned a lot by discussing challenges with each other, and asked Steve and Sally to form the Insight forum. The IMA ran forums in London every quarter until the pandemic, since when it has run a hybrid programme of in person forums in London and Manchester once a term, plus UK and US online forums three times a term. The 100th meeting of the Insight forum took place in November 2022!
Since it began, a wide range of companies have joined the forum including large retailers like ebay, Tesco, McDonald's, Asda and Waitrose; FMCG giants like Kraft-Heinz, Nestle, Lucozade Ribena Suntory and Molson Coors; and services companies like Barclays, Aviva, British Gas, Whitbread and Transport for London.
What all these organisations have in common, is that they recognise that there is no point in producing corporate research or analysis unless it drives change in our organisations. But driving change requires a lot more than good insight - it requires consultancy skills, knowledge development, influencing, storytelling, visualisation and leadership. It also requires a top down strategy, a commercial mindset, and a real focus on how Insight is positioned in the hearts, minds and processes of our companies.
Since 2004 the IMA has worked with hundreds of organisations in Europe, North America and Asia to inspire and guide as they seek to transform their Insight teams. We now provide a range of membership options far beyond the initial Insight forum, and some of the business leaders who first met to discuss this new thing called Insight now work with the IMA full time to help other Insight teams make a difference.
If you have the ambition to transform your Insight team, please contact us!