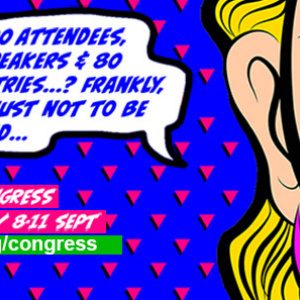 The IMA is delighted to announce that it is partnering with ESOMAR for their annual Congress, this year to be held in Edinburgh from 8th to 11th September. We are able to offer all members of our Insight Community a 20% discount on tickets.
ESOMAR Congress looks to connect researchers across the world with new thinking and cutting-edge developments in the area of data and insights, with the core aim of demonstrating the impact and value of the application of data. 
ESOMAR say that this is your opportunity to participate at the only truly global data and insights summit, the 72nd ESOMAR Congress, 'where innovation, creativity and insights collide'.
1,200+ attendees

3,600+ online livestream viewers

80+ speakers

80+ countries

1 event 
...and 1 goal: to highlight the importance of impact. Your impact.
For further information, go to https://www.esomar.org/events/2019/congress-2019/congress-2019-registration 
And if you would like to apply for tickets, the IMA team can provide all our Community members with the 20% discount code - please contact us.
We hope to see as many of you there as possible, and please come and say hello to James Wycherley and Jane Woolley at the IMA's exhibition stand.