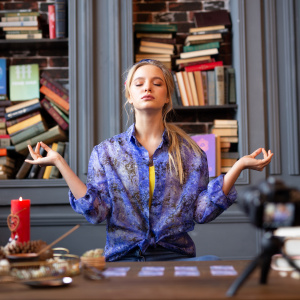 The purpose of an Insight team is to identify value for its organisation and to drive change within it. Not just short-term value, but sustainable, long-term value.
Our Insight teams therefore have a key role to play in predicting future trends and the opportunities and threats that they will bring.
This aspect of our work has never been more important: which CEO isn't demanding to know what consumers are going to need, think and do over the next few months?
But it's also really difficult. Not just because predicting the future is obviously never easy, but because foresight work in a corporate environment comes with its own particular challenges. 
The challenges of foresight
The Insight Management Academy's last piece of research on foresight best practice revealed a number of key challenges. Our members reviewed these at the August online Insight forum and discussed their relevance in the current climate.
Culture & timing: many companies have a perennial focus on the here and now. But has the coronavirus exaggerated your company's short-term focus ? Or has it shifted attention to understanding fundamental, long-term changes?
Risk & return: it's usually difficult to justify spending time and money when the return on foresight work seems far away and impossible to quantify. But aren't we living through such turbulent times that the risk of not forecasting the future is now apparent to everyone in your organisation?
Pertinence: it requires considerable skill, knowledge and experience to pick the most relevant trends and to predict the implications for your business. But has the lockdown not helped you to focus on the consumer dynamics that really have the biggest commercial impact?
Data: it can be hard to identify the right data and the best internal resource to lead and manage trends forecasting work. But isn't there now a greater appreciation that we all have to work with imperfect data and use our sense-maker skills to make reasonable deductions?
Traction: in previous periods foresight has fallen into the box marked 'really interesting but not our priority today' for many marketing managers and senior decision-makers. But isn't there more genuine appetite in your company now for reviewing consumer changes and acting on the implications?
Uncertain outcomes: some strategies arising from foresight work will be successful and some will not. That goes with the territory. But can your organisation afford to play it safe and carry on doing the same thing, or does it need to try some new approaches based on the best foresight your Insight team can supply?
Whether these challenges are more or less relevant to your organisation at this point in time will depend on the sector in which you operate and the ways in which it has been affected. But for most IMA members the balance has definitely shifted towards doing more foresight now because the ratio of risk to reward has changed. 
The 5 key principles of foresight
If you believe that foresight should be a priority for your Insight team, there are 5 key principles that you should consider:
1. Secure high-level support to facilitate the necessary prioritisation and resource for foresight and trends forecasting activity
2. Link the required outcomes of your projects to specific corporate goals so that the value of the work is clear. The IMA's MADE in Insight model can help with this, linking market changes to consumer choices to customer behaviour to financial outcomes.
3. Hook into relevant business processes to ensure that you have a specific place for your work to land and be applied to tangible corporate decisions.
4. Take a holistic approach, using both data and creative thinking to identify powerful insights about the future.
5. Collaborate, internally and externally, to harness the expertise you need to examine trends, reflect on their implications, and generate alternative future scenarios around which your organisation can plan.
Do not throw away what you know
And finally, remember that whilst much in the world seems to be changing, in actual fact far more things will stay the same. 
If your Insight work has always been based on fundamental truths about why and how consumers in your market become customers of your organisation, then most of what you know will remain relevant.
The task is not to throw away everything you know. It's to identify the dynamics that might increase or decrease, speed up or fall away, and then challenge your colleagues to consider the long-term commercial implications of the scenarios you can describe.
James Wycherley
Chief Executive, IMA