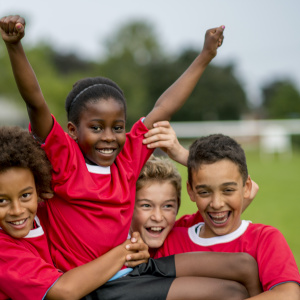 It's that time of year when we review performance, and the focus in large companies is usually on assessing the contribution of individuals.
Who have been our A players? Who has smashed their performance targets? Who has not met all the objectives on their contract?
This obsession with individuals' performance is not unique to big companies. Our societies usually focus on the individual rather than the collective when it comes to politics; we love or hate media personalities; and we celebrate the individual achievements of elite sports men and women like Lewis Hamilton. 
But when Hamilton won the Turkish Grand Prix this week, and with it a record-equalling 7th world championship, the first thing he did was to praise his team. True stars know that every great individual performance on the track, on the pitch, on stage or on screen is based on the capability of the team around them.
It's odd that large organisations often forget that when it comes to handing out bonuses and rewards.
It's time to review the capability of our Insight teams
If now is the time when your managers are asking you to review the individual performance of your colleagues, let us spare a few minutes to reflect on the collective capability of our Insight teams. It's been a tough year for many of our companies, and those Insight professionals who have been fortunate enough to have worked all year have often been too busy to prioritise their own development needs.
Insight leaders themselves have had to adapt to new circumstances, leading teams who are working from home, exploring new research methodologies and hunting for new data. And that has left little time to stand back and assess team capability.
But if we are to identify value for our companies, to drive change, and optimise the impact of Insight, we have a responsibility to take stock and work out where we are now and where we need to be ready for next year.
Transforming Insight - free benchmarking survey
The IMA has been benchmarking corporate Insight teams for 16 years and we can offer all 5 Minute Insight readers the opportunity to review and benchmark their Insight teams for free.
We have now refreshed our Transforming Insight leader survey, updating the simple 42 statements that enable us to compare your Insight team with the 200 plus others that we have benchmarked. The survey takes an average of 9 minutes to complete, and we will send you a free report showing how your responses compare.
Please click here to complete the 9-minute Transforming Insight leader survey and receive your free benchmarking report
Please click here to contact us if you have any questions about how to review your Insight team's capability
Good luck with your performance reviews this year - and don't forget to review team capability as well as individual performance.
James Wycherley
Chief Executive, IMA