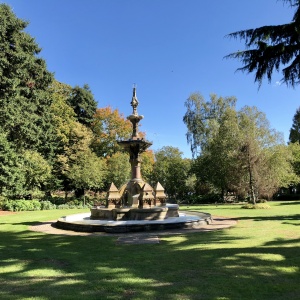 Best practice reports
All members of the Insight Forum and the Insight Network should now have received their bound copies of the detailed report on Insight generation. The next report will be How to develop a successful Insight strategy, and we aim to publish it at the end of October. Many thanks to everyone who has contributed ideas to our research on this already.
The 54th IMA Insight Forum event
"Customer Insight has the potential to transform any organisation's performance, but first we have to transform our organisation's Customer Insight". The challenge of developing an effective strategy for Insight can seem daunting, but it may be easier than you think. If you'd like to see a brief summary of the Forum meeting, please click here.
We also have a 2-page summary of some of the key points when thinking about Insight strategy,
please contact us
if you are interested.
Insight commerciality research
Our attention will now switch to the next best practice topic, Insight commerciality. We will contact all members shortly to see if this is a topic they could talk to us about, to share challenges and experiences, and together develop a view of best practice. 
The IMA's benchmarking shows that many organisations struggle to make progress in this territory, but we also know that some Insight teams have developed their capability enormously in the last 12m and there are some great examples out there for everyone to learn from.
Insight Benchmarking update
Nearly 100 organisations in the UK, Europe and North America have now completed the Insight Leader benchmarking survey. If it's over 12m since you last completed it, please put 15 minutes aside soon to answer the questions again, and we will send you a report showing your organisation's progress.
To complete the survey, please click here.
CX and Insight Leaders' Summit
Run by Insight-Intelligence, who also organise the Market Research Summit, the CX and Insight Leaders' Summit will take place at Etc Venues, Monument, London, on the 11th October. This is an invitation-only event, but the IMA has 20 free tickets to give to members - please let us know asap if you would like one of them.
IMA Chief Executive James Wycherley will be chairing a roundtable discussion about Insight's role in CX, and so please let us know if you would like to take part.
And finally...
Sally Webb, who founded the IMA with Steve Wills, has now retired, and she has asked me to thank everyone who has sent her good wishes for the future. She will still be a director of the IMA and take a close interest in how all our members are getting on.
It's at this point in the year which we often speak to our Forum members about how they would like to use their entitlement to 2 training days. We can arrange the same sessions for Network members, so please let me know if you would like to add some extra training or consultancy to your Network membership.
If you have colleagues who would like to receive the 5 Minute Insight emails once a fortnight, please encourage them to sign up by clicking on the red apostrophe on the website homepage 
www.insight-management.org
 or let us know and we will add them to the distribution list.
As always, please ask if you have any questions about how you might apply our best practice in your company.