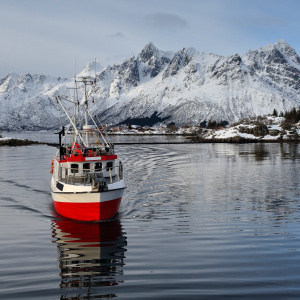 As we all set sail into 2019, the IMA would like to wish all our members a very Happy New Year, and offer you a variety of ways to make your Insight team more effective this year.
New for 2019
In just a few weeks, we will be unveiling a new Digital membership which will enable client-side Insight teams to access an extensive range of 8-page guides online.
The guides will cover key topics like how to generate better insights, how to develop a strategy for Insight, and how to use Insight to make your company more commercially successful.
Organisations will only need to invest £14.95 a month for each user licence and receive unlimited downloads. Please contact us if you would like to register your interest.
Free 60 day corporate membership trials
If your organisation would like the chance to discuss Insight management best practice with the IMA whenever you like, please sign up for a free corporate membership trial.
During the trial membership your company will receive a bound copy of the 48-page Successful Insight Management report, the IMA's best practice guidebook, as well as the opportunity to assess its Insight capability relative to the IMA's benchmark.
Signed up members of the Insight Network receive copies of all new reports, have the chance to contribute to the thinking that goes into them, and talk to the IMA every quarter. Members will also receive complimentary user licences to access the new range of online guides, and if you want additional advice on how to make your Insight team more effective, it's free.
Corporate membership trials are free. Organisations can join the Insight Network for only £795 if they are based in the UK, £995 for those based in Europe, North America and Asia.
The IMA's Insight Forum
If your company would be interested in joining the IMA's Insight Forum in London, we currently have four spare places for this year, so please contact us! The 40 organisations who are currently members, including ebay, Tesco, Nestle, Aviva and McDonald's, will meet four times in 2019, and we can now confirm the key topics to be discussed:
Q1 2019  
Developing an Insight perspective and recruiting the best people
We will combine existing research on Insight leadership and teamwork with a fresh look at the skills needed in an effective Insight team. Our conversations with members will also focus on recruitment for the first time, so if you would like to share your experience of recruiting analysts, researchers and Insight managers, please let us know.
Q2 2019
How to use Behavioural Economics to nudge your stakeholders
The ability to influence senior decision makers is key for all client-side Insight professionals. The IMA's previous research has focused on understanding stakeholders and developing trusted adviser relationships with them, so we now intend to look at how your influencing tactics can be improved with Behavioural Economics.
Q3 2019
How to communicate your Insight stories with impact
Influencing very senior stakeholders is critical, but so is the ability to communicate insights more effectively across an entire organisation. This year we intend to add to our best practice work on communication planning, SCQA and data visualisation, with a focus on how Insight teams can add impact and leave a better impression with their storytelling.
Q4 2019 
The effect of Big Data on the positioning of Insight teams
In 2017 the IMA had a focus on Big Data, and noted its impact on every aspect of Insight work, but particularly on the way that Insight's role is seen within large organisations. This year we aim to update our view of Big Data, and provide a fresh perspective on what recent changes mean for the positioning of Insight.
Membership of the Insight Forum is strictly limited, so if you would like your company to take part in 2019, please contact us as soon as possible.
Free entry to Quirks Event London
The IMA are proud sponsors of the first Quirk's Event in Europe, taking place in London at the InterContinental O2 on 12th – 13th February 2019.
First launched five years ago in Brooklyn, New York, the Quirk's Event is the largest and top ranked Insight show in the United States. 
The Quirk's Event London will be a two day experience designed for corporate (end-client) Research and Insight professionals. Centred around a large interactive exhibit hall with 85+ exhibitors, the event includes 80+ high-quality educational sessions and 40+ hours of learning, as well as great networking opportunities.
We would like to invite all of our members to register for FREE while there is still availability. This will entitle you to entry on both days of the event. To register now, please go to The Quirk's Event London and use the end-client/corporate researcher registration path.
Free 5 Minute Insights
And finally, we will be continuing our programme of 5 Minute Insight emails throughout 2019, so please let us know if there's an Insight management topic you would like us to cover. If you'd like to know more about storytelling, data visualisation, nailing the business issue, knowledge development or any other topic, please just contact us.
The IMA can also provide standalone training, benchmarking and consultancy, so please feel free to email us at any time if you would like to improve your Insight team's effectiveness but you are not quite sure how best to invest in Insight.
James Wycherley
Chief Executive, IMA