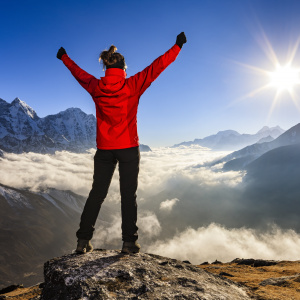 Every Insight professional believes that there is enormous value in Insight, but few calculate that value on a regular basis. This detracts from our ability to get more headcount for our teams, more funding for our projects, and more investment in tools, learning and development.
But is it really possible to calculate a Return on Investment for Insight?
The IMA believes that it is, and it's not necessarily that difficult to do. But we need to know how to develop a commercial foundation for our work, then use core stats, engagement with others in our business, logic and estimation skills to produce ROI figures for our most important projects.
This year we are launching a new challenge called the Value of Insight and inviting our members to select an Insight manager who can represent their organisation. The representatives will form a cross-sector group and work both individually within their companies and together as a project team to calculate an Insight ROI.
The IMA's Julia Joskey, who leads the Transforming Insight programme workshop on Commercial thinking will provide help and guidance on how to develop a commercial approach and the practical steps required, such as building a foundation of core stats and valuation techniques.
There will be regular tutorial sessions throughout the year so that the group can support each other and get advice on particular challenges. By the end of the year participants will aim to have a complete Value Log of all major Insight projects estimating the £ value of the Insight contribution.
We would like to attract participants from a broad range of organisations representing different sectors including financial services, retail, consumer goods and healthcare. When launched at the February Insight forum, eleven organisations indicated their interest, but there is room for more if you would like to take part.
Do you work for a public sector or not-for-profit organisation? Please consider joining us for this challenge. The language of commerciality may be different in these sectors but we believe that placing a value on Insight work is still vital, and can be done.
We are planning a launch session (30 minutes) on Tuesday 23rd February, followed by a workshop session (2 hours) on Tuesday 9th March. After that there will be monthly tutorials – drop in sessions where participants can access support from us, and chat to others in the group.
In November we will invite participants to attend our Insight forums in London and Manchester to share their journey and, of course, celebrate the value of their Insight.
What will be the value of your Insight in 2021? To get involved, please contact us.