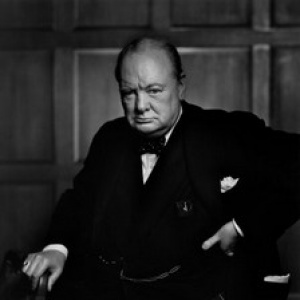 Churchill was clearly an effective war time leader.  He strengthened the public's resolve for the challenges ahead, and he marshalled resources. 
Your Insight team isn't fighting a world war, although there are times when it might feel like it is!  But whatever the environment in which you find yourself, Insight leadership is what enables your team to march with its best foot forward.
What does an effective Insight leader actually do? 
Like many senior people, an Insight leader has some discretion over what they do and don't do.  An Insight leader could potentially get involved in all sorts of different activities, both inside and outside the team.  So with a seemingly infinite possible 'to do' list, how can an Insight leader make best use of their time?
In the book, The Leadership Pipeline, the authors identify six stages of career growth, from the first step of managing other workers up to ultimately managing a whole enterprise.  The authors point out that, to move through these stages, an executive needs to develop new skills and, in particular, a new attitude towards how they should spend their time.
Are you an entrepreneurial Insight leader?
Two key aspects of being an Insight leader are displaying technical and managerial leadership. 
The

technical

aspect of Insight leadership means having at least a basic understanding of how the evidence from which Insight is generated is acquired and analysed.  Very often, this is home territory for an Insight leader, having been promoted from a technical background. 

The

managerial

aspect of Insight leadership means bringing order and structure to activities, forecasting demand and planning the use of resources.  It involves budgeting, recruiting, managing performance, quality control, processes and systems, etc.  Most Insight leaders will have demonstrated competence in management before being promoted into a leadership role. 
There is, however, a third aspect of being an Insight leader, and it is often a weak point.  This is the entrepreneurial aspect.  It is what sets leaders apart from managers.  Being entrepreneurial means setting the ambition, vision and focus of the team. It is concerned with doing the right thing, rather than doing things right.
Our realisation about the entrepreneurial aspect of leadership typically being the weakest was stimulated by a book called "The E-myth: Why most businesses don't work and what to do about it" (E meaning entrepreneurial).  The author, Michael Gerber, contends that most new small businesses fail because their founders are technical enthusiasts who work in their business and neglect to work on their business. 
The same criticism can be made of many Insight leaders.  It is essential that an Insight leader is able to stand apart from the function they lead.  Their key job is to work on their function, not in it.
How to become a more entrepreneurial leader
Key aspects of entrepreneurial leadership are:
Envisioning a better future state for the team
Getting buy-in to a higher purpose for the team
Setting an ambitious team goal
Spotting opportunities for Insight to make a difference
Realigning resources to make the most of the biggest opportunities
Entrepreneurial leadership includes holding team sessions to develop a compelling higher purpose, a vision and strategy.  For the effect of this to endure beyond a particular functional leader, it is important that the team develops a sense of common purpose and that team members sing with one voice on this, and on the team's values, priorities and key messages. Externally, an entrepreneurial leader will also build support from key stakeholders for the team's purpose, vision and strategy.
Crucial in adopting an entrepreneurial mindset is to develop an opportunistic approach to identifying where Insight can make a difference. An entrepreneurial leader will always be alert to opportunities to promote Insight and demonstrate its value in supporting decision making across the organisation. To make the most of the biggest opportunities as they arise, an Insight leader must be open to realigning resources within their own team to keep up with changing priorities.
Further information
If you would like to explore this topic in more detail, then the IMA has published a best practice report on Insight Leadership and Team Excellence. Please click here for more information.
5 Minute Insights
Over the course of 2018, the IMA would like to help your organisation to take the first step in developing your Insight capability by sharing our free 5 Minute Insights with you. If you do not already receive these emails, you can sign up here.
If you would like more information about any of the IMA's services or corporate memberships, please contact us.