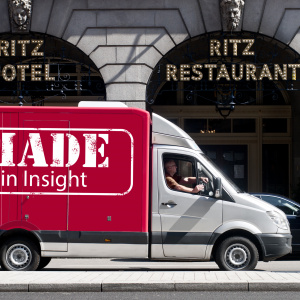 Good business decisions are MADE in Insight
If our organisations are to perform well, and make good business decisions, they need joined-up insights.
They don't need isolated facts and figures, they need contextualised observations: new discoveries about how customers think and behave that can help our business to achieve its aims.
The IMA believe that the best way to do this is to reframe our approach: to move away from a focus on functional disciplines like market research, customer analytics and competitor intelligence, and instead see each of these as inputs to the creation of a holistic story about how consumers in our market become customers of our organisation and create value for it.
Our 'MADE in Insight' model can help Insight teams to do this consistently.
If your organisation has a corporate membership with the IMA, and you have an online account to access member content, then you can read the guide now by clicking on the link below. Please remember that you will need to log in before you can access member content.
If you're not sure whether your employer is a member, or if you would like to arrange to have online access, please contact us and we will be able to help you.
Are you interested in other Insight leader guides?
To access other guides about Insight generation, please click here
To return to the members' library, please click here