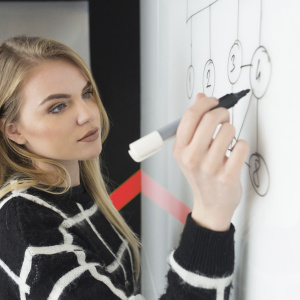 Insight projects are most likely to go wrong at the very start
Einstein said that if he had 1 hour to solve a problem, he would spend the first 55 minutes thinking about the problem and only the last 5 minutes thinking about the solution.
But too often our Insight teams take requests for research or analysis and begin new projects without properly identifying the real issue that our business needs to solve.
In this 10-page guide, we take you through the IMA's three-step RED process designed to ensure that Insight teams nail the underlying issue with much greater consistency - Reflect, Engage, Diagnose.
If your organisation has a corporate membership with the IMA, and you have an online account to access member content, then you can read the guide now by clicking on the link below. Please remember that you will need to log in before you can access member content.
If you're not sure whether your employer is a member, or if you would like to arrange to have online access, please contact us and we will be able to help you.
Are you interested in other Insight leader guides?
To access other guides about Insight generation, please click here
To return to the members' library, please click here