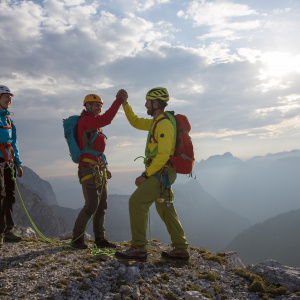 Perspective on Performance
We all know from history and experience that individuals within a sports or military team can be very talented, but that is not enough to guarantee a team's success.
Key drivers of success are:
team members' commitment to a meaningful common purpose;
having a clear performance goal;
having the right mix of skills in the team;
and blending those skills together effectively.
What is true for sports and military teams is also fundamentally true for teams in organisations. That is why there are so many motivational speakers from the worlds of sport and the armed services. The lessons from such speakers are relatively easy to apply to project teams where there is a clear end goal, such as building a new tower block or launching a new product.
But it's not quite as straightforward where you have an ongoing function such as Insight. Would a suitable performance goal for an Insight team be to deliver a certain number of Insight projects, or pages of output? Surely not.
So, there is a profound question to be answered about what Insight team excellence looks like in terms of outcome. The IMA has a clear view on this. But here we are focusing instead on what excellence looks like in terms of how the individual members of an Insight team work together to maximise their collective impact.
In this guide we explore four key facets of working together effectively as a team and the implications of this for Insight teams.
To read this guide
If your organisation has Forum, Network or Digital membership of the IMA and you are are signed in, you can download the guide from the link displayed below.
If your employer is not yet a member, please contact us if you are interested.
Other guides in the series