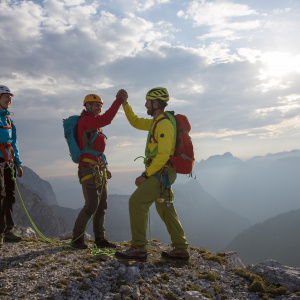 How can Insight team members work together for success?
We all know from history and experience that individuals within a sports or military team can be very talented, but that is not enough to guarantee a team's success. 
What is true for sports and military teams is also true for teams in organisations. That is why there are so many motivational speakers from the worlds of sport and the armed services. The lessons from such speakers are relatively easy to apply to project teams where there is a clear end goal, such as building a new tower block or launching a new product.
But it's not quite as straightforward where you have an ongoing function such as Insight. Would a suitable performance goal for an Insight team be to deliver a certain number of Insight projects, or pages of output? No!
In this guide we explore four key facets of working together effectively as a team and the implications of this for Insight teams.
If your organisation has a corporate membership with the IMA, and you have an online account to access member content, then you can read the guide now by clicking on the link below. Please remember that you will need to log in before you can access member content.
If you're not sure whether your employer is a member, or if you would like to arrange to have online access, please contact us and we will be able to help you.
Are you interested in other Insight leader guides?
To access other guides about leading Insight people, please click here
To return to the members' library, please click here