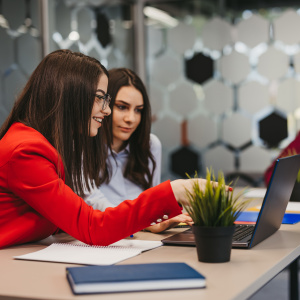 The IMA's Transforming Insight programme can provide inspiration, support and guidance for all corporate Insight teams. It includes: 
The IMA's most popular team development topics are provided as open workshops on which you can book individual places. We will normally run these every term, but subject to availability we can also run them for individual Insight teams rather than as open sessions.
Designed to provide support to Insight leaders at every stage of their Insight transformation work, these options include expert guidance on Insight strategy, regular mentoring for leaders and aspiring leaders, and advanced Insight benchmarking.
Click on the attachment at the end of this page to see a summary of all IMA team development options.
Frequently asked questions
Q: Which topics should I choose first? 
A: If you're not sure which topics to choose first, you might want to complete our free 9-minute Transforming Insight leader survey to see how your Insight team compares to our benchmark. We encourage all our corporate members to complete this survey once a year, but if you run a corporate Insight team you are welcome to complete it now so that we can send you a report.
Q: Do I have to sign up for a corporate membership before I can book training?
A: The Transforming Insight programme is available to members and non-members, but corporate members receive a 33% discount and Tier 1 members have 600 credits included in their annual membership.
Q: Can I book one of the open workshop topics for my whole team?
A: Subject to availability we can arrange an online workshop covering one of our core topics just for your Insight team. But we recommend that you consider the open workshops first as they provide an opportunity for you to discuss mindset, perspectives and behaviours with Insight professionals in other organisations. In a team online workshop we ask that attendees join individually, and not from a group setting using a shared device.  
Q: Are all modules run online?
A: Yes, all the Transforming Insight programme modules are delivered online using Zoom. We have found this to be the most effective platform for delivering best practice content and two-way discussion sessions, providing attendees with the optimal learning experience.
Q: Do participants receive video recordings of the workshops or copies of the slides used?
A: To respect GDPR regulations and protect our own intellectual property, we do not offer video recordings of our workshops. Nor do we share the slides, as the format we use in workshops is highly visual and designed to illustrate the points we're discussing. Instead, we provide a wide range of Insight leader guides and videos covering all our main workshop topics, and anyone who works for a member organisation can access these whenever they like if they have a licence to see member content on our website.
Please contact us for bookings and more information