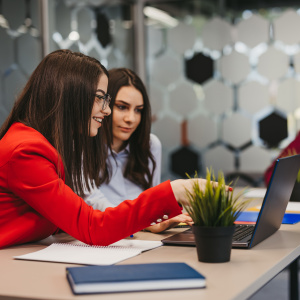 The IMA's Transforming Insight programme can provide inspiration, support and guidance for all corporate Insight teams. It includes: 
The IMA's most popular team development topics are provided as open workshops on which you can book individual places. Subject to demand, we will run these every term.
As well as our menu of open workshops, we can also provide online workshops that work best for Insight teams. Each workshop provides an opportunity for groups of up to 15 colleagues to learn from the IMA's best practice and discuss its application to their organisation.
Designed to provide support to Insight leaders at every stage of their Insight transformation work, these options include expert guidance on Insight strategy, regular mentoring for leaders and aspiring leaders, and advanced Insight benchmarking.
Frequently asked questions
Q: Which topics should I choose first? 
A: If you're not sure which topics to choose first, you might want to complete our free 9-minute Transforming Insight leader survey to see how your Insight team compares to our benchmark. We encourage all our corporate members to complete this survey once a year, but if you run a corporate Insight team you are welcome to complete it now so that we can send you a report.
Q: Do I have to sign up for a corporate membership before I can book training?
A: The Transforming Insight programme is available to members and non-members, but corporate members receive a 33% discount and Tier 1 members have 600 credits included in their annual membership.
Q: Can I book one of the open workshop topics for my whole team?
A: Subject to availability we can arrange an online workshop covering one of our core topics just for your Insight team. But we recommend that you consider the open workshops first as they provide an opportunity for you to discuss mindset, perspectives and behaviours with Insight professionals in other organisations.
Q: Are all modules run online?
A: Yes, all the Transforming Insight programme modules are delivered online
Please contact us for bookings and more information