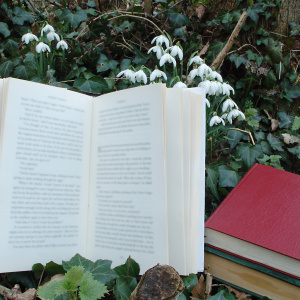 This week saw the first Insight forum of 2021, and a welcome chance for Insight leaders to discuss their current challenges and share ideas.
We had a great turn out, with the retail sector particularly well represented, including Asda, B&Q, eBay, John Lewis, Matalan, N.Brown, Sainsbury's and Tesco.
The main topic was how successful Insight teams were managing to develop customer knowledge.
This is always a critical issue, because the most effective Insight teams recognise that there is far more value in accumulated knowledge than in the results of one single piece of research or analysis. For that reason, I dedicated four chapters to it in my new book (Transforming Insight: the 42 secrets of successful corporate Insight teams).
But the reality is that developing joined-up, structured customer knowledge is not easy. It's a bit like gardening: it takes real dedication to put in the effort at a time when you can see no immediate benefit, and there's always a big temptation to focus on what our decision-makers are asking for at this moment rather than planting seeds for the future.
Is anyone taking the time to cultivate customer knowledge?
Yes! Despite the adverse conditions, I was really impressed with how much thought the leaders at the Insight forum had given this topic. Three things in particular stood out:
1. Adaptation
Organisations that have always taken the time to consolidate their knowledge are finding ways to adapt to the current environment. For some that means using more technology to record findings; for others the emphasis is on conversations rather than documents.
2. Increased focus
Even those that have struggled to devote much attention to joining the dots in the past are now trying to focus more on aggregating their knowledge of customer segments, sector-specific themes, brand health, channel behaviour and consumer sentiment.
In some cases this has been made possible by the increased focus on how we are using our time and interactions.
For example, one major retailer has introduced a buddying scheme which helps researchers and analysts to discuss findings in pairs. It also helps keep the focus on colleague wellbeing.
Another example is team meetings: several organisations volunteered the benefits of setting up separate meetings to discuss project updates and project findings. In a normal working environment, the short-term need to discuss the status of our projects often elbows out the long-term benefits of discussing findings. But Teams and Zoom encourage more formal agendas and more explicit choices about what will be discussed. I was delighted to see that many Insight teams are actively choosing to spend more discussion time on bigger picture understanding.
3. The first signs of spring
Finally, if last year often seemed to be about survival, this year it seems many are now planning ahead. There was a general sense of purpose at the forum: a recognition that the cold weather outside might persist for some time, but only for a time.
None of us know exactly when our lockdowns will end, when our shops will re-open, and when our companies will allow us to see our colleagues in the office. But we do know that these things will happen and, in anticipation of that, our most progressive Insight teams are preparing the ground for the seasons that will follow.
I hope that your Insight team is one of them. That it is reflecting on what it will need to know when conditions improve and dedicates at least part of its resources to consolidating findings. Cultivate knowledge now so that you can provide agile advice when it is needed.
The parks and gardens surrounding the Insight Management Academy in Royal Leamington Spa are full of snowdrops at this time of year. A sign of winter and cold weather for sure, but also the first sign of spring.
James Wycherley
Chief Executive, IMA
Quick links
Please click here to register your interest in the next Insight forum on 10th March
Please click here to read about Transforming Insight: the 42 secrets of successful Insight teams
Please click here to take the free 9-minute Transforming Insight survey and benchmark your Insight capability