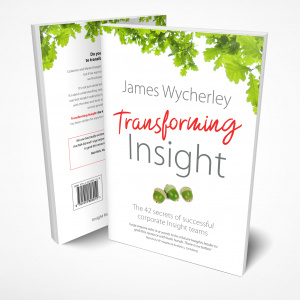 Do you have the ambition to transform your Insight team?
Customer and Market Insight has the potential to transform any organisation, but if we want Insight to transform our companies, we first have to transform our Insight teams.
It's not just about better data, analytics and market research. It's about understanding, mindset and behaviours, developing a vision for the role that Insight could play in your organisation, and then equipping yourself with the ideas and tools to transform your Insight team from a reactive, service provider to a proactive, strategic driver.
Transforming Insight: the 42 secrets of successful corporate Insight teams has been written for anyone who has the ambition to embark on that journey.
'No one had really written a guide book for Insight management until the IMA did and I urge anyone who is or wants to be a future Insights leader to grab this resource with both hands. There is no better!'
Nick Rich, Vice President, Insights & Analytics Carlsberg
Quick links
Please click here to buy now from Amazon
Please click here if you would like to contact the IMA to purchase multiple copies for your Insight team
Please click here to explore the more detailed best practice learning available to our corporate members