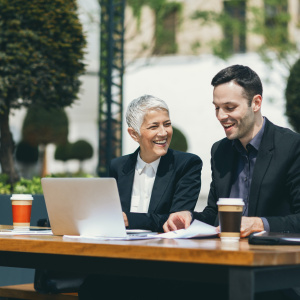 Over the last few weeks we've been thinking about the services we provide and the ways in which we could offer our Tier 1 members more flexible support. Today we can explain the changes and how our Tier 1 members can benefit from them.
What's staying largely the same?
Insight forums - we can't wait to get the London and Manchester forums together again, but our member survey suggested that November would be the earliest we could get enough people in one place. Therefore, we'll send out invitations as soon as we have confirmed a date and venue, but we'll also provide an online Insight forum every month until further notice.
Online learning - there are now 39 Insight leader guides on our website, so please let us know if you have other colleagues who would like an online account to access them. We will add some new introductory videos and more guides over the next few weeks.
Expert advice - if you haven't had chance to speak to us recently then please let us know if you have new challenges to deal with. We'll continue to provide advice whenever you want it, so please feel free to send us questions and remember that we also have an invitation-only Linked In group for our members if you want to consult your peers between forum meetings.
Capability benchmarking - this summer I've written a book called Transforming Insight to summarise the key principles we've discussed over the last 16 years. We're doing some work behind the scenes to align our benchmarking surveys with the chapters in the book, then we'll invite you to complete a survey for your organisation.
What's changing?
Flexible support - this is the big change. In the past we've offered to visit every company twice a year to provide training and/or advanced benchmarking. This offer still stands, but I don't think many members are going to invite us into their offices any time soon, so we've decided to convert these membership benefits into flexible support credits which you can use for:
(a) Transforming Insight programme: up to 30 places for your team members on our online workshops.
OR
(b) up to 20 hours of our time, which you could use for:
online workshops just for your team

online coaching for individuals

regular mentoring

Insight strategy reviews

consultancy on a particular project

F2F workshops

advanced benchmarking
We will try to be as flexible as we can, but please remember that:
we will need to use some of the 20 hours to prep as well as deliver; we can keep this to a minimum if you ask us to focus on popular topics

we would be grateful if you could give us some notice so that we can accommodate your timescales

we will ask you to use the support hours or open course places before the end of your membership year, however…

if your renewal is coming up within the next 3 months we will talk to you about transferring some benefits into your next membership year
You are welcome to use a combination of open course places and flexible support, e.g. you could book up to 15 places on open courses and still have up to 10 hours of dedicated support.
In the past I know that some of our Tier 1 members have found it difficult to get their teams together for workshops, and the time often wasn't quite right to do the advanced benchmarking. So I'm hoping that by translating these benefits into open course places and/or more flexible support they will be able to get more benefit from their membership and use it to embed key behaviours, mindsets and understanding throughout their Insight team.
If you have any questions, please feel free to get in touch!
James Wycherley
Chief Executive, IMA