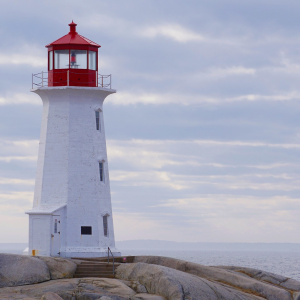 An Insight team looks outwards to an organisation's customers and market, and shines a light on issues of importance. In stormy weather, it is there to pinpoint rocks upon which the organisation may become shipwrecked, and competitor companies with which the organisation might collide. 
Many Insight teams pride themselves on their ability to understand customer behaviour and its drivers. We have developed a powerful light to shine upon market issues, and we hope to serve as a beacon to guide our organisations as they navigate the market. 
But a lighthouse helps nobody if it is not in a position to be seen. Positioned inland, or hidden by cliffs, its light can't help shipping. Likewise, there's little point in building a great Insight capability to identify issues and guide management if our Insight teams and their role are not well-positioned within our companies. 
So how can we position Insight for success?
The last 15 years have shown that there are 5 possible pathways to put Insight in a better position. They are not mutually exclusive, but we do need to decide which pathway to prioritise.
1. The first is to develop the Insight brand
Our Insight brand is our promise to our internal customers. It tells them what they can expect from our products and services, and it differentiates our offering from that of other functions. Our brand is derived from who we are, who we want to be and who people perceive us to be. And all teams have a brand, whether we recognise it or not... so what is yours and is it helping to position Insight in the way that you would like?
2. The second pathway is to promote awareness of Insight
It's no good thinking about your Insight brand if not many people have even heard of you. To follow this pathway, an Insight leader needs to be entrepreneurial, seizing every opportunity to promote their team and associate it with the business initiatives it has driven.
3. Work on your Insight team's reputation
There is no point in developing your brand and promoting awareness of Insight if people's practical experience of working with the Insight team has been poor. In marketing terms, it's like a company spending millions advertising its brand and promoting awareness of its services, only to find that the user experience lets you down. So this pathway demands a focus on team standards and consistent delivery.
4. Focus on Insight's role in key processes
Senior executives are going to make decisions regardless of whether they can get all the support and advice they would like from Insight. They have their own timescales, and each of our companies will have its own rhythms and rituals for how it does things. Senior management will include Insight in decisions only if it is in front of them, and looks like it will add value at the right moment.
5. Position Insight for the future
The advent of big data, the arrival of advanced analytics, talk of AI and machine learning... is your Insight team keeping up with change, or do you have a sense that it is being overtaken? The good news is that many of the key skills required by Insight professionals are not going to change. But whether our Insight teams survive and thrive will depend on senior people's perception of the value we can add. So let's use the insights which we collect to develop a better understanding of how our own teams need to be positioned in the future.
How can I find out more?
On Wednesday 27th November, the Insight Forum will meet to discuss this issue from 9.30am to 4.30pm at the Amba Hotel, Charing Cross, London. The IMA will propose a number of pathways to improve an Insight team's position, and ESOMAR Director General Finn Raben will join me to put forward his views.
Existing Insight Forum members will automatically receive an invitation, but please contact us today if your company isn't yet a member but you would like to attend.
You can also read our latest Insight leader guide, IMP701: an introduction to Insight positioning. If your company has a corporate membership and you have an online account with us, please remember to log in. And if you do not have a corporate membership, but would like one, please contact us.
James Wycherley
Chief Executive, IMA