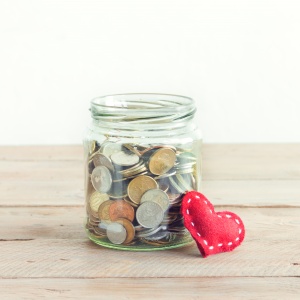 Doctors train in medicine because they want to make patients better.
Social workers want to support the most vulnerable people in society.
Charities want to raise awareness and attract supporters for their cause.
So if we ask 'what is that worth?' the reaction can be puzzlement, and sometimes discomfort and even resistance.
In our earlier article 'How much is your Insight worth?' we discussed our belief that the primary role of Insight is to add value. Despite this, Insight people will often say that they 'inform decisions' or talk about how they are the 'voice of the customer'.
In commercial organisations, the most common mechanism for generating value is to increase sales and therefore revenue. Effective Insight teams align themselves with strategic priorities to support these revenue generating activities. However, even though there is a clear link between the work they do and the financial benefit, many simply do not take the extra step of calculating those numbers.
How to value public sector and not-for-profit Insight work
So, if you're an Insight team within a public sector or not-for-profit organisation, where do you start? Many Insight teams within commercial organisations also face this challenge when their work supports initiatives that do not have explicit commercial goals, for example, community-based programmes.
Financial value for public sector and non-for-profit objectives is a tricky one for many organisations. It is often politically sensitive. Having said that, the leaders of these organisations understand the importance of placing a value on the outcomes they aim to achieve.
When faced with difficult situations – such as a council having to decide how it splits resources between collecting rubbish and providing social care – they know that a value judgement must be made.
The key to understanding what value is generated within a not-for-profit organisation is to be very specific about the outcomes and behaviours that you are seeking to influence.
So, for a transport authority, it isn't just a case of reducing journey times, or a general aspiration to get people out of their cars and onto public transport, or bikes, or even their feet. You need to be very specific about what journey times are at the moment, and how much a specific initiative might reduce them. You need to be clear on exactly how many car journeys you aim to eliminate by persuading people to use other modes.
Once you have a specific measure, you can progress to assigning value. In some ways this is the hardest part, because it often involves academic, econometric and longitudinal studies. For example, to demonstrate the economic value of time saved on journeys, or the health benefits of someone cycling instead of driving.
But the key here is that the bulk of this kind of work has already been done – and public bodies, charities and others will often have access to this kind of information. In fact, it is usually shared quite openly. There may be multiple studies, and debate about what the right number is, but at least you have a starting point to assign value.
As an example, the strategy published by Transport for Greater Manchester for getting people out of cars and onto bikes quotes a figure of 86p of net benefit for every mile cycled instead of driven. This figure is then backed up with reference to a variety of academic studies. Of course, there will likely be some debate about its source and validity, but at least there is a figure that everyone can work to and use for comparison.
With such a figure in place, initiatives can then be evaluated in terms of the number of trips and number of miles affected in order to assign an overall value. And, as the final step, the contribution of Insight can then be valued according to an estimate of the impact that Insight will have upon the overall impact of that initiative.
Build a picture of how much value your Insight delivers
If you follow this process, just as in the commercial world, it is possible to build a picture of just how much value Insight delivers. And, just as in the commercial world, it is surprising how large that figure can be.
For example, Transport for Greater Manchester are committing £150m a year to getting people out of cars and onto bikes – because the value is many times that. If the associated Insight programme makes that expenditure just 5% more effective (and it is likely to have a much bigger effect than that), then that Insight is worth the equivalent of spending an extra £7.5m. The cost of the Insight work will be a small fraction of that amount, delivering a very large return on investment.
So, although it might have to be handled diplomatically in the way it is expressed, it is clear that even in not-for-profit organisations, Insight can put its money where its mouth is.
Insight Forum event
The 55th meeting of the IMA's Insight Forum will take place in London on Wednesday 28th November, and Insight commerciality will be the main topic. Our members are drawn from a wide range of different organisations, both commercial and not-for-profit, and we will be addressing commerciality in both contexts.
At this event we will be delighted to welcome our four new Forum members - Aviva, Gymshark, Simplyhealth and Whitbread.
We have received a lot of interest in this topic, so if your organisation is a Forum member, please let us know who will represent your company as soon as you can if you haven't already.
If you are a client-side Insight leader, then your organisation could benefit from IMA membership. But don't take our word for it - the IMA offers a limited number of free 100 day corporate membership trials. Please contact us for more details.