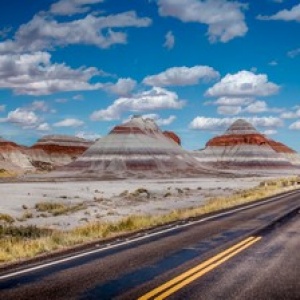 Where is your Insight team going in 2018?
How much value will your organisation get from Insight?
How effective will your Insight team be at making a difference?
How will your organisation's Insight capability compare to that in other organisations?
Information is probably the one resource on this planet that is growing exponentially. It should now be one of our organisations' key strategic assets, and a great potential source of competitive advantage.
However, information has no value at all unless it can be turned into insight. And insight has no value unless it is used to drive decisions. To successfully drive decisions, Insight has to be managed as a strategic asset.
How do you manage Insight as a strategic asset?
Through its regular interaction with over 800 organisations on 4 continents, the IMA has developed an Insight Roadmap which can guide any leader who would like to transform their organisation's Insight capability.
The Insight Roadmap identifies 8 territories and 32 areas to explore. The first 4 territories chart the main activities of an Insight team:
Insight Generation – looks at how Insight projects are defined and tackled, from nailing the business issue to making recommendations for business change.
Insight Knowledge – examines how Insight teams should focus on developing and harvesting insight from accumulated understanding.
Insight Influence – recognises that insights are worthless unless senior decision makers are persuaded to do something differently because of them.
Insight Communication – deals with dissemination of customer understanding across multiple departments so that it can drive change throughout the organisation.
The second 4 territories explore ground to be covered by an organisation's Insight leadership:
Insight Commerciality – the need to align every activity of the Insight function with a deep understanding of the commercial realities faced by their organisation.
Insight Strategy – the requirement to write and agree a vision for how Insight can make a difference to your organisation and how this vision will be put into practice.
Insight Positioning – unless Insight occupies the optimal position in the minds and processes of the company it will struggle to drive change, whatever its strategy.
Insight People – examines the role of the leader, their team members, and how they work together to generate knowledge from data, and value from knowledge.
How will you invest in Insight in 2018?
For 15 years, the Insight Management Academy has been providing publications, training and consultancy for progressive organisations and their Insight leaders. Its corporate memberships, the Insight Forum and Insight Network, have provided on-going support for client-side Insight teams, including events, benchmarking and advice.
Organisations as diverse as ebay and Barclays Bank, Sky, Tesco and Intercontinental Hotel Group, regularly contribute ideas and share their experiences with other IMA members.
The Insight Management Academy has 3 aims:
to inspire organisations to adopt best practice, as defined by our thought leadership and our members' collective experience;
to help organisations to compare their current Insight capability with a benchmark of national and multinational organisations;
to provide detailed guidance for any Insight leader who would like to transform their Insight function.
Would you like your organisation to contribute to, and benefit from, the IMA's work?
Invest in Insight...and the first step is free
Organisations do not need to spend a lot of money to transform their Insight capability. Whilst a new piece of market research might cost at least £25,000, a whole year's membership of the Insight Forum is only £10,445, and a 12 month subscription to the Insight Network will only cost £1,995.
And if your organisation has not yet put aside budget for Insight capability development, you can take the first steps without spending any money at all.
The IMA will provide:
Free Insight Benchmarking, for any client-side Insight team;
Free trials for a limited number of organisations each month;
Free 5 Minute Insight emails, each exploring one aspect of Insight management best practice.
Over the course of 2018, the IMA would like to help your organisation to take the first step in developing your Insight capability by sharing our free 5 Minute Insights with you. If you do not already recieve these emails please go to our homepage and click on the red apostrophe to sign up. If you would like more information about any of the IMA's services or corporate memberships, please contact us.