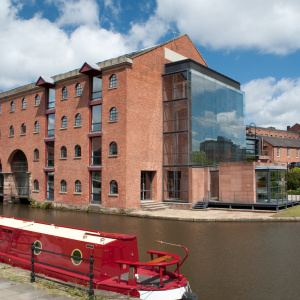 After running the highly successful Insight forum in London for 15 years, the IMA are delighted to announce that we are launching an Insight forum in Manchester. The first event will be held on Thursday 6th February, at the prestigious Midland Hotel.
Like the Insight forums in London, this will be an all-day event for corporate Insight leaders, with registration from 9am, start at 9.30am, and close at 4.30pm. All refreshments and a 3 course lunch are provided.
As this is a pilot it will be free, but 44 of the 50 places have already been reserved so please let us know asap if your company is interested
We are expecting a number of existing members, including Asda, Carlsberg, Co-op, Nestle, Marston's, Warburton's and Barclays. There will also be a wide range of organisations there as guests, including Argos, Dyson, Matalan, Oxford University Press, Northumbria Water, Royal Mail, Sky, British Heart Foundation and Wilko. There will be no suppliers present, so everyone in the room will share a common mission to make Insight more effective in their organisation.
Why should you consider the Insight forum?
Many of the IMA's team of Insight experts previously worked for companies which benefitted from attending the Insight forums, and so we're passionate about the events we arrange. But please don't take our word for it - look at what our members say:
The Insight Management Academy has proven to be an invaluable source for me over many years. It keeps me and my team abreast of best practise, keeps us on our A-Game via benchmarking, and I can always count on fantastic counsel from both peer group attendees and the IMA's team of corporate Insight experts. The Insight forums provide me with great time to reflect, and I always come away feeling reinvigorated and full of new ideas. I can't recommend the IMA highly enough.
Liz Lamb, Senior Director, Customer Insight & Analytics, Asda
What will we discuss on 6th February?
The topic of the first meeting is the positioning of Insight in the hearts, minds and processes of our companies, so if you hoped to attend the Insight forum in London in November but could not make it, this is another chance to take part in the conversation.
For more information, or if you know other Insight leaders who would like to take part, please contact us!