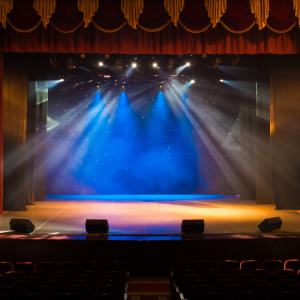 Last week 45 senior Insight leaders met at the December online Insight forum to discuss 'Transforming Insight, this year and next'.
It provided a welcome opportunity to reflect on 2020 and our Insight teams' current capability.
The organisations represented included several from the travel, leisure and hospitality industries and other companies devastated by the coronavirus lockdowns. But we were also joined by Insight leaders from many of the large UK supermarkets and banks, and other companies whose online operations have flourished this year.
The impact on organisations like Santander, Asda, Transport for Greater Manchester, Highways England, Lucozade Ribena Suntory, Spire Healthcare, the Cooperative Group, TalkTalk, ScotRail and Alexion Pharmaceuticals could not be more diverse. But every Insight leader present agreed on one thing: that Customer and Market Insight has never been more in the spotlight.
How good are our Insight teams?
Last month I wrote about end of year reviews, and asked you to all consider reviewing the capability of your Insight teams as well as the performance of your colleagues. I offered all corporate Insight leaders the opportunity to complete the IMA's Transforming Insight survey for free, and in the days that followed we had over 70 organisations review their capability.
At the Insight forum my colleague Emma Jones presented some of the findings:
Identifying value:
The ability to generate new insights is a real strength for most Insight teams, although there is evidence that many focus too narrowly on market research or analytics rather than combining multiple data sources and methodologies to solve business problems.
By contrast developing accumulated customer knowledge is a relative weakness for most, with too little time spent joining the dots and reflecting on what is known about key segments, brands, markets and channels.
Driving change:
Many analysts and researchers could do better when it comes to influencing senior decision-makers. The best know how to develop long-term relationships with key stakeholders, but few have become expert in the art of nudging them to take action based on insight.
But we also drive change through communication and this is an area where there have been improvements. Storytelling has become a very popular topic for training, and visualisation skills are improving even if there is a lot further to go.
Leading Insight
The need to develop a strategy for Insight is now acknowledged across most major organisations, but the extent to which Insight leaders have translated high-level visions into tangible decisions about priorities, output, structure, resources, outsourcing and ways of working is very mixed.
Optimising impact
The good news is that many Insight leaders now report that their departments are in a better position to make an impact in their companies, but unfortunately too many lack the commercial foundations to take full advantage of this.
Transforming Insight next year
If we are to take advantage of Insight's moment in the spotlight and create Insight-driven organisations that base all their key decisions on well-evidenced, deep-rooted customer and market knowledge, we need a proper plan for 2021. This needs to include:
Wider engagement with the best practice embraced by the most effective Insight teams
A comprehensive review of how our own Insight departments compare at this moment
Priority given to Insight team development in 2021
There are a range of organisations that can support you - from AURA to ESOMAR, the MRS to Quirk's Media - and at the Insight Management Academy we will continue to find new ways to inspire Insight leaders and guide Insight teams. In particular, you might like to consider:
Transforming Insight: the 42 secrets of successful corporate Insight teams, a new book available now from Amazon
Transforming Insight surveys: the IMA's benchmarking tools including the free 9-minute survey for Insight leaders
Transforming Insight programme of online workshops and flexible support to give your colleagues the tangible tools they need
I hope that you and your colleagues enjoy a peaceful Christmas and find time to reflect on ways to give your work more impact in 2021. This has been a difficult year for many of our organisations, but the new focus on customer centricity means that this is Insight's moment in the spotlight and I'd like to wish you all the very best for a successful new year.
James Wycherley
Chief Executive
Insight Management Academy