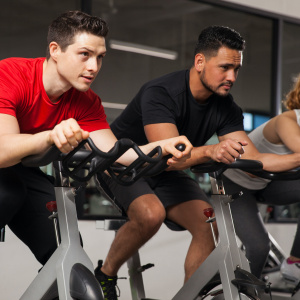 This month the Insight forum met in London for the first time in 18 months, and our topic for the day was 'Leading Insight into the future'.
We covered 4 aspects:
New activity for Insight teams
New data and getting the most from it
New decisions we might influence
New challenges for Insight leaders
In today's 5 Minute Insight email, Tim Downing, former Director of Insight and Foresight at international brewer Molson Coors and now lecturer in marketing at Coventry Business School, summarises the key ways in which Insight team activity has changed over the last 18 months.
New activity for Insight teams
In conversations with IMA members and other Insight leaders at the recent London Insight forum, several consistent themes have emerged regarding the activity which leaders have had to either initiate or accelerate. These include:
1. Strategic foresight: an insatiable appetite amongst senior decision-makers to understand how the seismic changes in the world are affecting consumer attitudes and behaviour, and what the implications are for categories and organisations.
Insight teams have had a 2-track response: sharing rapid, frequent analysis of key indicators, and building more sophisticated scenarios and models for understanding longer term implications.
2. Customer closeness: lockdowns have made it challenging to stay close to customers, so Insight teams have been developing (or accelerating) responses to maintain consumer closeness.
This includes developing specialist online communities, digital immersion programmes for key decision-makers, and deeper analysis of social media activity and online buying behaviour.
3. Consolidation: the drive for greater commercial efficiency has led many large organisations to create more consolidated, centralised structures.
This is leading to the creation of some exciting roles in Marketing and Insight, with broader geographic scope. The watch out is how to balance that with retaining an effective understanding of local consumer behaviour.         
4. Speed and agility: organisations' requirement for ever more rapid iteration and development of new products, services and marketing activity is having a profound impact on Insight teams.
Managing these demands with the right tools and resource, whilst staying focused on the highest value, most strategic, areas of work is testing the protocols and influencing skills of most Insight leaders!
Does this reflect your own experience of working in an Insight team during the pandemic? Do you think that these issues will continue to influence our activity over the next year?
The Insight forums will meet every month in person or online to discuss these issues, and in the next 5 Minute Insight email, we'll summarise the second topic - how Insight teams are incorporating new data and helping organisations to generate value from their investment in new data and analytics.
Please click here if you would like to register your interest in the next online Insight forum on Wednesday 29th September or in future events.
Quirk's events - free ticket for members
Insight teams have another great opportunity to meet each other and listen to best practice at the Quirk's events which start again in person this month. Quirk's Chicago takes place next week, and Quirk's London at the O2 Intercontinental on 13th - 14th October.
The IMA has worked closely with Quirk's for several years and if you are a client-side Insight manager, researcher or analyst working for an organisation which has an IMA corporate membership you can register for a free ticket while places are available.
Please click here to contact us for more details.
Transforming Insight programme
September also sees the start of the IMA's own programme of team development work, which now includes open workshops, team workshops, coaching for team members, mentoring for team leaders and Insight strategy consultancy. It is all delivered online, and is open to members and non-members, members benefiting from a 33% discount.
Please click here to view the team development options available this term.
James Wycherley
Chief Executive, IMA