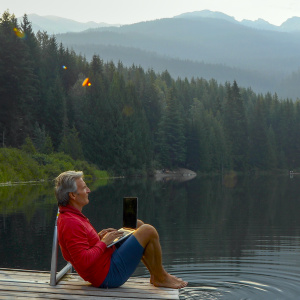 The Insight Management Academy has been providing inspiration to Insight leaders and guidance to Insight teams for 16 years. We offer a comprehensive range of services to support you, if you have the ambition to make Insight make a difference in your organization.
As part of our Transforming Insight training programme, we've recently introduced two new online workshops, at a time to suit our members and supporters in the USA and Canada.
These workshops will run for 4 hours each: 9am to 11am and then 1pm to 3pm (ET). The topics for these workshops are -
Wednesday 16th June: Influencing skills for Insight teams
There is no point doing any market research or customer analysis unless it drives change. But that will only happen if an Insight team develops great influencing skills, and the place to start is to make sure that we really understand the decision-makers in organizations and then find ways to develop long-term, trusted advisor relationships with them.
Wednesday 3rd November: Commercial Thinking for Insight teams
If we want to optimise the impact of Insight then we have to align it to commercial reality. But in too many organizations there is still a divide between those people who focus on the customer, and those who focus on the commercials. The same is true in public sector and not-for-profit organizations. So how can we help our Insight teams to play a more proactive role in commercial decisions, starting with the ability to communicate using language the rest of the company understands by becoming 'fluent in finance'?
Our members and supporters in other countries (including the UK) are also welcome to join these workshops if they find the timings suitable (2-4pm and 6-8pm GMT).
Organizations such as National Public Radio of America, Valvoline and Dow Jones have already reserved places on these workshops, and places are usually limited to 15 participants to ensure an active learning experience, so please contact us to book your space and to avoid disappointment.
Further inspiration and support for Insight leaders
Throughout 2021 the IMA will also continue to provide:
Advice for Insight leaders: whether you are new to your role or an experienced director wanting to transform a well-established Insight team
Capability benchmarking: starting with a free survey to help you understand how your Insight team compares to 300 others on 42 key aspects of Insight management
Online learning: free 5 Minute Insight emails to challenge your thinking, and an online library of 10-page Insight leader guides to help our members
Please feel free to contact us at any time if you would like to discuss the challenges that you face and understand more about the services that we provide. 
Emma Jones,
Transforming Insight Programme Lead, IMA