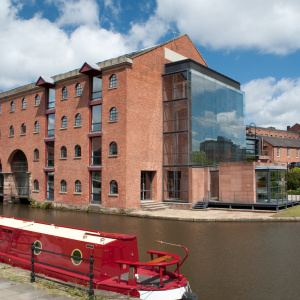 The next Insight forum which we had planned to hold in Manchester on Thursday 2nd April will still go ahead but it will now be online - more details coming soon.
We have invited existing members and all the organisations that took part in the pilot, but if you are a senior manager in a corporate Insight team, please contact us asap if you would like to join in. We will have a number of free guest places available.
Why this topic?
If our businesses are to succeed, they need joined-up insights. But how many of our organisations really create joined-up insights on a consistent basis?
At the forum we will consider:
 - what Insight activity our companies focus on today
 - how we can reframe our view of these activities 
 - how we can change team mindset and behaviours to make our insights more commercial and more joined-up
As always the day will include a mix of presentations, member examples, table discussions, and the chance to work on an action plan for your Insight team.
Why should you consider the Insight forum?
Many of the IMA's team of Insight experts previously worked for companies which benefitted from attending the Insight forums, and so we're passionate about the events we arrange. But please don't take our word for it - look at what our members say:
The Insight Management Academy has proven to be an invaluable source for me over many years. It keeps me and my team abreast of best practise, keeps us on our A-Game via benchmarking, and I can always count on fantastic counsel from both peer group attendees and the IMA's team of corporate Insight experts. The Insight forums provide me with great time to reflect, and I always come away feeling reinvigorated and full of new ideas. I can't recommend the IMA highly enough.
Liz Lamb, Senior Director, Customer Insight & Analytics, Asda
How can I find out more?
If you would like to find out more, you might like to watch our new video, filmed at the September Insight forum in London. You can also look at our Insight forum pages on the website, but please contact us if you would like to reserve your place or ask us any questions.