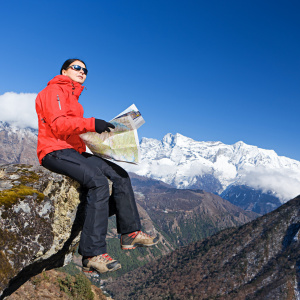 A few years ago I was chairing the client-side stream of the Market Research Summit in London and I had a chat over coffee with the Head of Insight at one of the UK's largest estate agents.
We discussed some of the presentations we had heard from leading brands that morning and the great work that corporate Insight teams were doing, and we agreed that in more and more companies the Insight team now had the potential to really drive change and transform their organisation's performance.
But we also recognised that structural issues often seemed to get in the way. Many Insight leaders felt that their team were doing the right things, but that getting Insight noticed and acted upon was like pushing water up a hill.
However, having agreed on the general difficulties, this Insight leader surprised me. She said that although she thought that optimising impact was really difficult for most Insight teams, in her company it was actually very easy.
I was intrigued! What great influencing technique had she discovered? How had she framed her Insight strategy? Were her analysts and researchers just better than those in other Insight departments?
No, the answer was rather more mundane. She said that they had a small head office with an open plan layout, and her desk was directly opposite the CEO. Every morning he would ask her what the Insight team had discovered the day before, and why she thought it was important, and for the rest of the day the CEO would quiz his fellow directors on their understanding of these latest insights and ask what they were going to do about them...
The importance of positioning
Initially, I'm afraid I was rather disappointed. I don't know how many Insight leaders reading this will sit next to their CEO when we all go back to our offices - I'm not sure how many would want to! – but this didn't feel like a strategy that many of us could use to transform the effectiveness of our Insight teams.
But during the rest of the conference I kept thinking about the conversation, and the more I thought about it, the more profound it seemed.
This Insight team was getting traction because it found itself in a great position in the organisation – literally, with the leader sitting next to the CEO. Other Insight leaders would probably not have that particular opportunity, but that didn't mean that we shouldn't all obsessively seek to improve the positioning of Insight, as a concept and as a department, in the hearts, minds and decision-making processes of our companies.
This week the Insight forum met online to reassess the positioning of our Insight teams. There was almost universal agreeement that the pandemic and lockdown had pushed Insight into the spotlight over the last 12 months, but also that we could do more to capitalise on the opportunities that this had provided.
That's not easy when our resources are limited and demand is high, but successful Insight leaders know that if they can set aside time and make a real effort to improve the position of Insight then that's a great way to ensure it has more impact in our organisations.
Quick links
This 5 Minute Insight is an extract from Transforming Insight: the 42 secrets of successful corporate Insight teams.
Please click here if you would like to read a review of the book in this month's edition of Quirk's magazine
Please click here if you would like to order your own copy of the book
Please click here if you would like to benchmark your Insight team for free using the 42 secrets framework
Please click here if you would like to take part in the Insight forums or arrange training for your Insight team
James Wycherley
Chief Executive, IMA