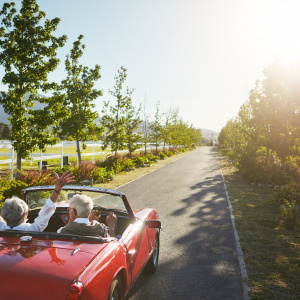 Last week the Insight forum met online and forty members and guests from organisations as diverse as Amazon, Barclays, British Gas, Carnival, Kraft Heinz, McDonald's and Vodafone discussed their priorities for the next six months.
Inspired by Greg McKeown's book, Essentialism, I challenged everyone to identify one critical aspect of Insight capability that they would focus on transforming by the end of the year.
The next round of Insight forums is scheduled for September, so at the end of the forum I provided six summer suggestions to help our Insight leaders refresh their thinking and get ahead before we meet again.
1. Review your Insight capability
Any team development plan needs to start with an accurate assessment of our Insight team's current strengths and weaknesses.
Suggestion: if you lead a corporate Insight team you can complete the Transforming Insight leader survey and receive a benchmarking report for free; please click here
2. Recognise the progress you have made
Many of us are so busy peddling on the corporate hamster wheel that it's difficult to appreciate how many positive changes we have made this year.
Suggestion: nominate yourself for a Transforming Insight award before 30th July and show your peers and your organisation just how much you have achieved; please click here
3. Read widely and wisely
Too busy to read, or is it too diffcult to know where to start? Other than Transforming Insight, there have been very few books written about corporate Insight, but there are books on many other topics from which we can learn.
Suggestion: the IMA will soon publish a list of recommended reading - the Transforming Insight book club. If you would like to recommend a book yourself, please contact us
4. Reach out to other Insight leaders
Leading a corporate Insight team can be a surprisingly lonely job - our bosses don't understand many of our challenges and our teams don't appreciate the choices we have to make.
Suggestion: if your organisation has a corporate membership with the IMA, join the IMA Insight network on Linked In. No suppliers, just corporate Insight leaders with whom you can share ideas; please click here
5. Reflect on priorities for team development
The summer is a great time to take stock and decide which is the critical aspect of Insight capability to transform in your organisation by the end of the year.
Suggestion: if your company has a Tier 1 IMA membership then you may have credits to use on our Transforming Insight programme of team development when the next term starts in September. If your organisation isn't a Tier 1 member, you can buy training, coaching, mentoring and consultancy on a pay-as-you-go basis. To see the latest options, please click here
6. Recommit yourself to transforming Insight
There has never been a better time to work in a corporate Insight team, but daily frustrations can make it difficult to see beyond our immediate challenges.
Suggestion: if you lead an Insight team, why not join us and take part in the Insight forums in September? Our topic will be Leading Insight into the future, in London on 8th September, in Manchester on 22nd September, and online on 29th September. For more information, please click here
The IMA is a very collegiate organisation, dedicated to helping any Insight leader who has the ambition to make Insight make a difference in their company. If you feel like you need any inspiration, guidance or support this summer, please contact us!
James Wycherley
Chief Executive, IMA
and author of Transforming Insight