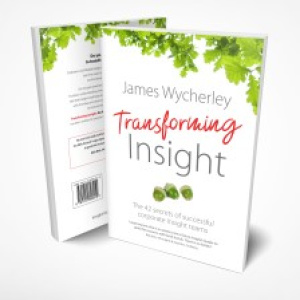 'Superglue this book to your desk!' said the book review in ESOMAR's Research World magazine... 
Transforming Insight: the 42 secrets of successful corporate Insight teams summarised 16 years of Insight forum discussions and all the key best practice principles developed by Insight leaders.
You can buy copies of James Wycherley's book direct from the IMA, with discounts available for bulk orders of 10 or more books.
Please click here for more information and to order copies of the book for colleagues in your Insight team.
Please contact us if you would like to place a bulk order for your team and receive a discount.