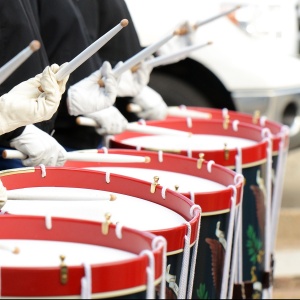 Which decision making processes within your organisation are truly Insight-driven?
Do you sometimes find you are called in to provide insight on something just a little too late in the process?
It's frustrating to know that if you had just been involved earlier on, Insight could have had more impact.
In decision making processes, Insight has real impact when it provides valuable context to help shape discussions and engage decision makers in an evidence-based approach. But that can only happen when Insight teams are in the right place, at the right time.
The IMA's Insight Roadmap states that 'an effective Insight team occupies an optimal position in the minds and processes of the wider organisation'. Many teams are working hard on getting closer to stakeholders, in order to be top of mind as issues arise. But what about your organisational processes? How could they help you to be in the right place at the right time?
Some Insight leaders have talked to us about the 'rhythms and rituals' of their organisations. What they mean by this are the regular planning processes, governance procedures and seasonal cycles that drive decision making.
What are the rhythms and rituals that provide this focus within your organisation? In an ideal world, where and when would you like to see Insight represented to take you upstream, to get you involved earlier and to increase your influence on decisions?
Some key processes to consider are:
Annual and longer term planning
New product development
Governance
Annual and longer term planning
Most organisations have an annual planning process which starts by looking at the broader market and competitive context and general trends. This is a key area where your Insight team can take the initiative and be proactive.
Insight teams are often uniquely positioned to contribute their wealth of accumulated knowledge on customer behaviours and values, providing essential 'big picture' context in the early stages of planning. If there is a 3 or 5 year planning process, then it's even more important for Insight to be involved in discussions around different scenarios that could unfold.
Consider frameworks such as SWOT and PESTLE, as well as input from a Future Trends source. While this is highly valuable work, it can be time consuming. You will need to schedule resource for it, possibly even re-engineering your team's activities to ensure you are fully prepared for the start of the next planning cycle.
Another useful tool here is simply to ask, 'what? so what? now what?'. Try to get beyond reporting the facts and observed trends, to engage decision makers in discussions around the potential threats which could impact your business and the opportunities that could arise.
New product development
Many companies have a stage-gate process for new product development, with testing and consumer feedback required at each stage. Is your Insight team automatically included in good time at each stage? Is it properly scheduled to ensure the process runs smoothly?
And is every new idea fully grounded in insight? Some teams have taken the initiative to ensure they own the first stage. In one food company, there was a 5 stage process without mandatory Insight involvement at the beginning, so they managed to create and own a 'stage zero', to increase their influence and reduce the number of duds being developed.
Governance
"Only 11% of Insight leaders report that their Insight team's involvement is always mandatory for key company projects."
Insight Positioning Report, IMA
How can you increase your influence on general decision making? Review how, when and where key decisions are made in your organisation. Are there governing councils or other structures with review meetings where Insight should be represented?
Don't fall into the trap of thinking Insight's role is to present findings as required at such meetings. It's equally important to be there to listen to plans and debates, to determine where you can contribute on a more proactive basis. And to make contacts and build rapport with decision makers, so you are more top of mind as issues arise on a day to day basis.
There are likely to be many other 'rhythms and rituals' specific to your organisation. Take the time to map out these processes where decisions are made in your organisation. Then use this as a framework to understand how, when and where you can enhance the position and influence of Insight.
Further information
If you would like to explore this topic in more detail, then the IMA has published a best practice report on Insight Positioning. Please click here for more information.
5 Minute Insights
Over the course of 2018, the IMA would like to help your organisation to take the first step in developing your Insight capability by sharing our free 5 Minute Insights with you. If you do not already receive these emails, you can sign up here.
If you would like more information about any of the IMA's services or corporate memberships, please contact us.