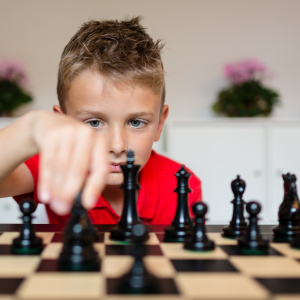 Customer and Market Insight has the potential to transform any organisation's performance.
However, this will not happen with great research and rich data alone. If you want to transform your organisation, you first have to transform your corporate Insight team.
The first step is to develop a comprehensive plan, an Insight strategy, something which very few companies have. But what is a 'strategy'?
A strategy consists of a description of where you would like to get to, and a plan for how you are going to get there.
Classic business strategies will often reference two axes: time and performance. They will define the ultimate goal in terms of business performance, and set a date for when they expect to reach it. They will also acknowledge the steps along the way, and make allowances for unexpected barriers which will make progress towards the target feel like a long journey along country roads rather than a fast drive down a straight motorway.
Using the label 'strategy' can have disadvantages, and Insight leaders who have enjoyed careers as market researchers or analysts may feel a bit uncomfortable using it. The senior leader at one of the IMA's Insight Forum members described a sensation of feeling rather inadequate when asked to write a strategy, being overwhelmed with a sense that she was expected to produce something which required an expertise she didn't possess.
If the label gets in the way for you, don't use it. If, as an Insight leader in the public sector recently suggested, the term sounds 'a bit grand', think of it more as writing a plan to transform your Insight function and the role it plays.
But, if you decide to use the word 'plan', make sure that you distinguish this type of planning from the day-to-day exercise of prioritising activity and allocating resources to projects. These things need to be done, but they are no substitute for reflecting more deeply about the role of Insight in your company.
The strategy label can also be very useful, because a lot has been written about strategy development and there are accepted phrases and frameworks which leaders can apply to their own Insight team. Based on these, the IMA believes an Insight strategy should include:
A comprehensive analysis of the overall organisation's situation in its market, its internal strengths and weaknesses, and the external opportunities and threats; what role could the Insight team play in improving performance?
Serious reflection on the real ambition of the Insight team and its leader to make Insight make a difference; do you aspire to be good service providers, the 'voice of the customer', project consultants, or strategy drivers?
A vision for the role which Insight will play and a definition of success
Identification of the options which naturally flow from this regarding the decisions to be influenced, the scope and type of activity undertaken, headcount, budget and relationships with other departments
An execution plan to move from where you are now, to where you would like to get to, accepting that major change will typically take 1-3 years
If you think that your Insight team needs this sort of plan, the IMA has published a series of 5 short Insight leader guides which can support you. If your company is a Forum or Network member of the IMA then you can download them now. If not, please contact us, and we can explain how you and your colleagues can read them.