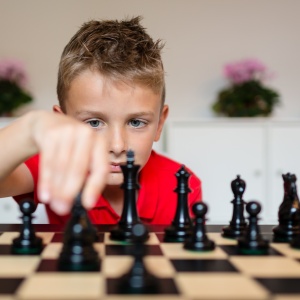 Customer and Market Insight has the potential to transform an organisation's performance.
It can identify hidden opportunities in the market, and increase a company's sales, customer growth and revenue far above the level it would otherwise achieve.
It can also shine a light on potential threats, define tangible responses to them, and help to safeguard an organisation's very existence.
Spending on research and analysis tends to be small in relation to overall revenue and costs, so Customer Insight is capable of generating an enormous financial return on investment. In a large company that can mean spending thousands to generate millions. 
Seen through this lens, Insight should be regarded as a key strategic asset for an organisation, whether it operates in the commercial sector, the not-for-profit sector, or the public sector.
But is that how it feels in your organisation? This sort of impact is only possible if Insight is set up to address the right business issues, in the right way, and with the right resources to then drive organisational change. 
What is actually happening? 
Demand for insights within organisations is rising as senior management increasingly acknowledges the importance of customer-centricity and see research and analytics as a potential source of competitive advantage.
At the same time, the proliferation of digital transactions and data sources has increased the complexity of managing Insight activity. As a result, many Insight functions report an ever-growing workload, with less time to stop and think about big questions.
If you hold an Insight leadership position in your organisation, these questions should include:
Why does our company have an Insight department?

What impact could that department have in an ideal world?

What changes would have to happen for this potential to be realised?
As the potential for Insight to make a difference increases, and as the difficulties in making it make a difference rise, there is a critical need for organisations to define their strategy for Insight.
This is very different from an activity plan; every research and analytics team has one of those! This is a top down assessment of how your company's performance could be improved with the systematic application of customer and market understanding, and what changes would have to be brought about to make that happen.
To put it another way, if you want your company's performance to be transformed by Insight, how does your company need to transform its Insight function?
The challenges of developing an Insight strategy 
Remarkably, only one in six large organisations has a comprehensive Insight strategy. Why so few?
Is the issue that Insight leaders do not see the need for a strategy? Or is the problem that we lack the confidence to write one? Or is it that we would like to develop one, but other things get in the way? Or do we think it's someone else's job to write it?
The IMA's research with members of its Insight Forum and international Insight Network suggest that the main barriers are:
Workload: we're too busy delivering this week's key projects to question the overall purpose and potential of the teams we work in

The positioning of the Insight function: if senior executives see Insight as a reactive service provider, then nobody is going to ask us to write a strategy for it

The pace of organisational change: if we expect another restructure next month, it leads us to focus on the short-term, ironically at a time when we're most in need of a long-term plan
We wouldn't know where to start: if we've never developed an Insight strategy before, we don't know what it should look like or how to begin the process of writing it
There is a better way
The IMA have just published their latest best practice report How to develop a successful Insight strategy. The 64-page report aims to answer 5 key questions:
What do we really mean by Insight strategy?

How can I start to develop an Insight strategy for my organisation?

How ambitious should our organisation's Insight strategy be?

How could we translate a vision into practical options and recommendations?

How would we turn the recommendations we develop into reality?
Interested in learning more about Insight strategy?
If your employer is already a member of the Insight Forum or Insight Network then your Insight leader will already have been sent a copy of the report.
If you are a client-side Insight leader and you are interested in corporate membership, you can sign up for a free membership trial now and receive a FREE copy of the new How to develop a successful Insight strategy report.
During the 100-day trial, your company will also receive:
A complimentary copy of the 

Successful Insight Management

best practice guidebook

A report benchmarking your company's Insight capability with the IMA's peer group, when you complete the Insight Leader Survey 

A conversation with the IMA's consultants to discuss current Insight management challenges, as well as the chance to contribute your ideas to our latest research project
For more details about a free 100 day corporate trial, or any of our memberships, please contact us. There is no obligation to become members following a trial.