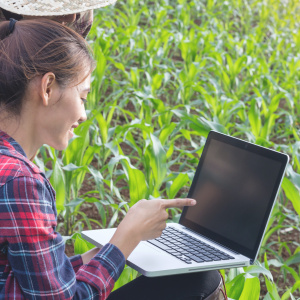 Where does your Insight team record its findings?
Do you have a sophisticated knowledge management system? Or an intranet portal? Or just a shared drive? Or an old file on the floor beneath your desk?
Last week the IMA's Insight forum met to discuss knowledge management systems, and the way that Insight teams can get the best from them, whatever their budget.
Two key reasons for knowledge systems
When Insight professionals discuss knowledge systems the first aspect we often think about is the role they can play in communicating insights. We think about the importance of allowing our internal stakeholders to self-serve in order to reduce the number of requests we receive and to democratise insight beyond the departments with which we normally work.
Knowledge systems can certainly play a critical role in Insight communication, allowing us to think far more strategically about the internal audiences we want to reach and the content we want to share. They have become an essential communication channel for many of the largest Insight teams and curating the knowledge that sits on them requires significant effort.
But the biggest users of any knowledge management system are our Insight teams themselves, so before we think about systems' role in communicating knowledge, we should first think about their role in helping us to develop it.
Systems to support Insight farming
The IMA often uses the analogy of hunting and farming. Most Insight work could be described as hunting: we are contantly striving to chase down those illusive insights about customer needs and consumer choices, and when we catch them, they are consumed by our stakeholders who are hungry for new findings to support their immediate decisions.
But progressive Insight teams aspire to be Insight farmers. We sow the seeds by recording new findings; we cultivate joined-up insight by comparing and contrasting the results of multiple pieces of research and analysis; and we strive to produce a crop of big picture customer knowledge that we can harvest year after year in daily conversations with more senior decision-makers.
The evolution to Insight farming helps us to satisfy the needs of a whole organisation and create a sustainable way of working for Insight teams.
Now, just as modern agriculture relies heavily on systems, so does Insight farming. But the systems that we need do not necessarily have to be fantastically sophisticated or enormously expensive. It is more important that they adequately support the business processes we develop to help us identify value for our organisations and then drive change within them.
Do we all have systems?
If you go to an Insight or research conference you will almost certainly hear one of the major consumer brands talking about their amazing knowledge management system. But it would be a mistake to think we've all got this cracked.
Between November 2020 and April 2021, 112 senior Insight leaders completed the IMA's Transforming Insight survey, and in response to the statement "We have a knowledge management system in place to optimise the recording, categorisation and retrieval of knowledge"
17% said their knowledge systems were non-existent
29% said their knowledge systems were neglected
44% said they were best described as sub-optimal
10% said they were effective
And this pattern is consistent across major banks, major retailers, consumer goods producers and public sector organisations.
Time to review our systems
This week I'd like to challenge us all to review our knowledge management systems. The question is not how sophisticated they look, or how much we have spent on them; it is how effective they are in helping us to develop joined-up, big picture insight and communicate it at scale to our organisations' decision-makers.
In my book, Transforming Insight: the 42 secrets of successful corporate Insight teams, the 10th secret was that successful departments have figured out what systems they need to support their work identifying value for their organisation and driving change within it. If your knowledge system is non-existent, neglected or sub-optimal you're not alone. But it is time to do something about it.
Free tools from the IMA
If you would like to review how your Insight team compares to others, the IMA can offer two free tools.
Until 17th May any corporate Insight leader can complete the NewMR / ESOMAR research buyer survey and receive a report showing research industry trends. Please click here to complete the research buyer survey.
If you lead a corporate Insight team you can also take part in our own Transforming Insight survey referenced above. It takes 9 minutes on average to complete, and we will send you a free report contrasting your responses with a benchmark drawn from 300 other Insight leaders' responses. Please click here to complete the Transforming Insight leader survey.
James Wycherley
Chief Executive, IMA