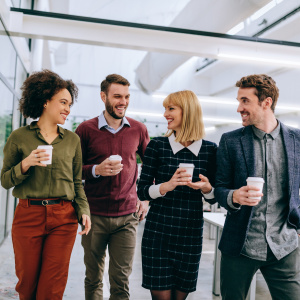 It's all about trust
Do you want to influence decision-makers on important decisions?
Do you want to be included early in discussions about business challenges and to be valued for your opinions, experience and input?
Do you want to avoid being called in late in the day, with insights merely being used to rubberstamp decisions that have already been taken?
These are the traits of a trusted adviser and are fundamental to the sort of relationship you should be looking for with your senior stakeholders.
In this guide, we distill the skills involved in becoming such a trusted adviser. We look at how these skills can be applied in practice in order to move from transactional and service-based relationships with decision-makers towards more trust-based relationships.
If your organisation has a corporate membership with the IMA, and you have an online account to access member content, then you can read the guide now by clicking on the link below. Please remember that you will need to log in before you can access member content.
If you're not sure whether your employer is a member, or if you would like to arrange to have online access, please contact us and we will be able to help you.
Are you interested in other Insight leader guides?
To access other guides about Insight influence, please click here
To return to the members' library, please click here