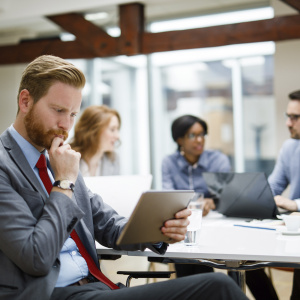 Could introversion be your influence super power?
Insight has value when it changes something. To bring about important change, individual decision-makers have to be influenced by Insight. And the reality is that it's the time spent building trust face to face, really talking to the rest of the business, that has the most persuasive impact. 
This in itself can pose a challenge for the introverts amongst us. And due to the nature of our work there are proportionally more of us in the Insight profession than that of the general population.
In this guide we set out some of the behavioural strengths of introverts and how these can be deployed in an Insight setting. You will also find practical tips for handling networking and public speaking occasions more confidently and effectively. Finally, we give some guidance for managers of introverts.
If your organisation has a corporate membership with the IMA, and you have an online account to access member content, then you can read the guide now by clicking on the link below. Please remember that you will need to log in before you can access member content.
If you're not sure whether your employer is a member, or if you would like to arrange to have online access, please contact us and we will be able to help you.
Are you interested in other Insight leader guides?
To access other guides about Insight influence, please click here
To return to the members' library, please click here