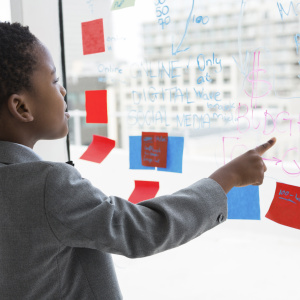 Think like an Insight consultant
A key challenge with Insight communication is getting cut-through. Everyone is swamped with information nowadays and so getting decision-makers' attention is becoming ever harder.
Despite that, there is one particular model of communication that is consistently standing the test of time for cut-through - namely Barbara Minto's Pyramid Principle. Barbara's book of the same name is based on her experience whilst at Management Consultancy firm McKinsey & Company (1963 - 1973), in which she recommends that all consultants should structure their work using the SCQA framework.
This guide details how the IMA have applied this thinking to the needs of Insight teams, and describes how to use the SCQAB framework which we advocate.
If your organisation has a corporate membership with the IMA, and you have an online account to access member content, then you can read the guide now by clicking on the link below. Please remember that you will need to log in before you can access member content.
If you're not sure whether your employer is a member, or if you would like to arrange to have online access, please contact us and we will be able to help you.
Are you interested in other Insight leader guides?
To access other guides about Insight communication, please click here
To return to the members' library, please click here